Twitter's Periscope arrives on Android at long last, has new features in store
1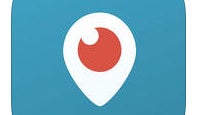 Roughly two weeks after
Meerkat arrived on Android
, it's main competitor, Twitter's Periscope, also arrived on Google's Play Store. Up until now, Twitter's livestreaming app tha gained a lot of popularity during the Mayweather-Pacquiao fight, was an iOS-exclusive, yet Twitter finally decided to make it available for the vast Android userbase. It doesn't matter whether you are late for the party if you eventually show up, right?
The app comes with all the features of the iOS version, and then adds some. For instance, Android users get better control about what to get notified about, be it a user that goes "live", begins a live broadcast, and starts following you. You also get to automatically save broadcasts to your gallery for later viewing.
Android enthusiasts are also treated to a handy Return to Broadcast feature, which allows you to easily resume watching a live broadcast if a call or any other activity interrupts you. Unlike the iOS version, a dedicated broadcast button is also on board.
According to the head of the development team that brought Periscope to Android, Sara Haider, one of the main reasons for thе belated arrival of the app was the fragmentation that is present across Google's platform.
"It's been a jam packed last couple of months,"
she claimed.
"I dealt with a lot of those challenges on Vine, so I'm not a stranger to them."
You can get periscope on your Android device by following the links right below. The app requires Android 4.4.x or newer. Have in mind that the app is not yet available in all regions, but should arrive soonish.