Institutional investors with holdings in Facebook seek vote to remove Zuckerberg as chairman
8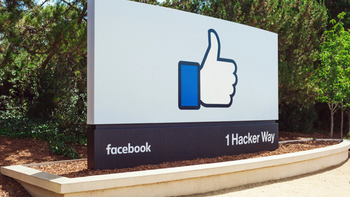 With news this last week that
14 million Facebook users each had very personal information stolen by hackers
(including their username, gender, relationship status, religion, birthdate, device types used to access Facebook, website, people or Pages they follow, and more), it is another black eye for the social network. 2018 has not been a good year for Facebook when it comes to securing the privacy of its members.
From the Cambridge Analytica scandal that saw
the personal data of 87 million Facebook members used without permission
, to Russian sourced posts aimed at influencing the midterm elections, Facebook can't seem to get its house in order. And the blame is being placed on co-founder, chairman and CEO Mark Zuckerberg. A report from
Reuters
disseminated this morning says that four institutional investors in Facebook are looking to have Zuckerberg replaced by an independent chairman. A similar proposal was defeated by stockholders in 2017.
The filing asking for a vote to remove Zuckerberg was made to Facebook's board by the state treasurers of Illinois, Rhode Island and Pennsylvania, who together run state pension funds with holdings in Facebook. Joining them was New York City Comptroller Scott Stringer. If the board allows it, stockholders will vote on the matter and will be able to submit their votes right up to the date of the company's annual stockholder's meeting next May. Michael Frerichs, Illinois state treasurer, said that with an independent chairman at Facebook, "there might have been fewer of these problems and less of a drop in share price."
Any vote to remove Zuckerberg as chairman of Facebook is destined to lose. With a majority of the company's shares in his pocket, he cannot be voted out of his seat on the board. A company filing earlier this year showed that he has 60% of Facebook's voting rights. So why file to vote if the results are moot? Rhode Island State Treasurer Seth Magaziner explains, "This will allow us to force a conversation at the annual meeting, and from now until then in the court of public opinion." A Facebook spokesman refused to comment.