Facebook expects to be spanked real hard by the FTC for the Cambridge Analytica scandal
2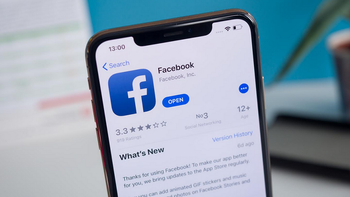 Facebook announced its first-quarter results today
and took a charge of $3 billion to cover an anticipated fine from the Federal Trade Commission (FTC). Neither side has reached an agreement, but clearly, Facebook expects to be spanked pretty hard by the FTC. The company noted in its report that it faces a fine as high as $5 billion from the FTC. The 87 million profiles received by Cambridge Analytica were reportedly used to created profiles of voters used by the 2016 Trump campaign to determine the areas of the country where more money needed to be spent for advertising.
Facebook also announced today that 2.1 billion people use Facebook, WhatsApp, Messenger or Instagram on a daily basis, and 2.7 billion use one of these members of the Facebook family at least once a month. At the end of the three months that included January through March of this year, Facebook had $45.42 billion in the vault. That's after the company spent $3.96 billion on capital expenditures during the quarter.
For the first quarter of 2019, Facebook had $15.1 billion in revenue. That was up 26% from the $12 billion it raked in during the same quarter a year earlier. Net came to $2.4 billion (or 85 cents a share) against $5 billion earned during the first quarter of 2018. But those results include the $3 billion charge. Without the charge, Facebook would have earned $1.89 per share vs. the $1.69 it reported for the first three months last year.
Investors "liked" the report and gave it a big thumbs up. During the regular trading session, Facebook shares declined $1.20 or .65% to $182.58. After issuing the report, the stock surged 9.3% or $16.93 to $199.51 a share.