FCC approves AT&T's purchase of Leap Wireless
3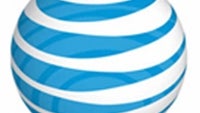 The acquisition of Leap Wireless by AT&T has been approved by the FCC. The nation's second largest carrier
is paying $1.2 billion for Leap
, which is best known for its Cricket Wireless pre-paid subsidiary. Included among the assets being turned over to AT&T from Leap are the 4.6 million pre-paid customers belonging to the latter, some spectrum and network equipment.
The FCC approval of the deal is contingent on AT&T taking care of some conditions imposed upon it by the government agency. First, the nation's second largest carrier must divest some of the spectrum it currently owns in southern Texas. One condition that Leap's customers will like is the one that orders AT&T to add support for LTE on Leap's network three to twelve months after the deal closes. And within 18 months of the deal's closing, AT&T must provide LTE support to six Texas markets.
The FCC is also demanding that AT&T offer certain low-rate wireless plans, and a device trade-in plan for both smartphones and feature phones. And AT&T must agree to continue honoring Cricket's CDMA roaming agreement until it divests itself of the pipeline. AT&T will also have to sell any stake that Leap owns in another carrier besides Cricket, unless Leap does so itself, prior to the closing. And AT&T will offer the
Apple iPhone 5
to Cricket customers once the deal closes.
The FCC says that as long as AT&T follows the requests that it has made, it believes that AT&T's acquisition of Leap Wireless will not alter the competitiveness of the market and will actually benefit customers who will now have access to the operator's 4G LTE network. Even with the FCC's approval, we still do not have a precise date when the deal will officially close. Once that happens,
AT&T will replace the Aio Wireless name of its pre-paid subsidiary, with the Cricket Wireless brand
.
source:
FCC
via
Phonescoop