AT&T proposes to buy Leap Wireless
24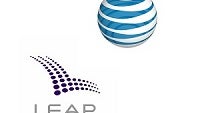 America's second largest carrier has entered into an agreement to buy the eighth largest carrier which operates under the brand of Cricket Wireless for $15 per share, or $1.2 billion. The proposal would transfer all assets and customers under AT&T's ownership.
AT&T plans to retain the Cricket brand which will help retain the latter's 5 million customers. Leap operates a CDMA and LTE network across several markets covering nearly 150 million people. The acquisition will also allow Cricket to expand its name into additional markets while offering services that will ride on AT&T's network.
Leap holds a number of unutilized spectrum licenses in the PCS and AWS bands that might reach an additional 40 million people. That is the attractiveness to AT&T with this deal. The FCC and Department of Justice will subject the proposal to the usual review that is applied to other mergers and acquisitions. AT&T made no indication that it plans to maintain Leap's CDMA network since it will begin selling Cricket services on AT&T's incumbent network. Leap has an LTE network that covers approximately 21 million people.
AT&T will also expand its own distribution through Cricket's existing retail channels. Leap employees will become part of AT&T's pre-paid operations.
$15 per share is nearly double what Leap's stock has been trading at until this announcement. AT&T also announced that it has already secured agreements from 30% of Leap's share holders to vote in favor of the acquisition.
Leap Wireless was thought to be a potential acquisition target of DISH Network following its failed attempts to buy Sprint and Clearwire. Assuming that DISH does not try to start another bidding war for a wireless carrier, that is one less option for DISH to consider while it figures out how to build its own wireless operations.
source:
AT&T