AT&T to drop Aio name after merger with Leap Wireless closes
9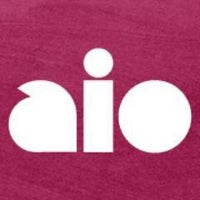 Back in July,
AT&T announced that it would buy Leap Wireless and its Cricket subsidiary
. If the deal closes, AT&T says that it will merge the operations of Cricket with its own recently launched pre-paid service, Aio. The combination would operate under the Cricket name. Aio had a limited launch in May followed by
the nationwide rollout of the brand in September
. 230 stores have opened in Texas, Florida and Georgia owned by independent dealers. With pricing ranging from $40 to $70 a month, AT&T had planned on covering 220 million POPs with Aio by 2016.
But those plans had to be changed when the nation's second largest carrier proposed the purchase of Cricket parent Leap Wireless in July for $1.2 billion. Leap shareholders will vote on the deal on October 24th. AT&T says that it hopes to close the transaction sometime this year. A look at the carrier's August 1st "public interest" filing with the FCC indicated that Aio still faced plenty of challenges ahead which is probably why the Cricket brand will be the one left standing after the deal closes.
"Aio still faces significant challenges to establish nationwide retail distribution, build brand recognition, and develop a significant customer base"
-AT&T filing with the FCC
source:
FierceWireless