FCC Chairman switches tablet, but his line remains the same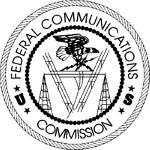 Once again, FCC Chairman Julius Genachowski pulled out his tablet and read a speech which was a rallying cry for Congress to
quickly free up more spectrum for the wireless industry
. While the Chairman's speech, this time at the CES 2012 in Las Vegas, was basically the same as previous talks he has made on the subject, this time he used a different tablet. For the first time, Genachowski used an Android tablet to read the speech off of, the
Samsung GALAXY Tab 8.9
.
While the head honcho at the FCC has switched up his smartphones before, he had always used an
Apple iPad
to deliver a speech. Asked about his experience with the Samsung tablet, Genachowski said it was seamless. As far as the content of his speech went, the Chairman once again called for Congress to quickly auction off spectrum while giving the FCC the option of keeping some of the spectrum open for unlicensed purposes.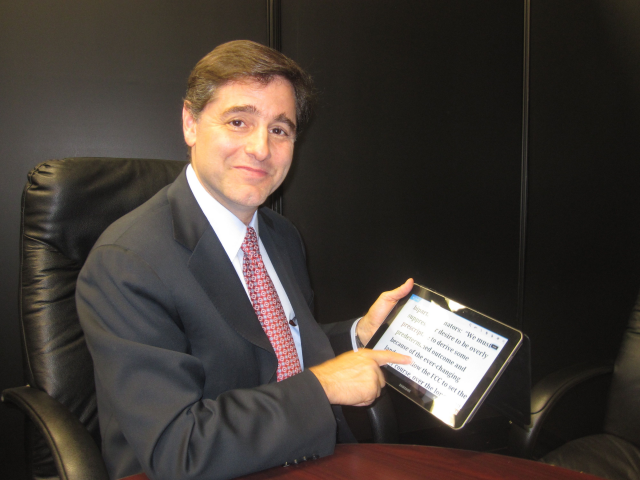 The FCC Chairman and his new Samsung tablet
Repeating comments that he made last year in Silicon Valley, Genachowski said that it would be counterproductive to pass legislation preventing the FCC from using unlicensed frequencies as it would stop the agency from using the spectrum efficiently in the case of some innovation that comes out of nowhere. He added that allowing those with unused spectrum to auction it off could lead to the recovery of about 100MHz of
high quality spectrum
near the 700MHz band used today by carriers for 4G service.
With the wireless industry needing more frequencies, earlier this year the FCC Chairman asked Congress to
let the wireless industry buy spectrum from television broadcasters
. At the time, Genachowski said that the only thing that would help mobile carriers meet the heavy demand for service is more spectrum.
source:
AllThingsD