FCC says the wireless crunch demands TV spectrum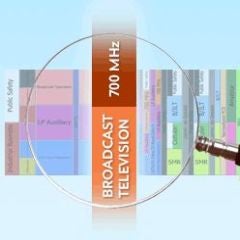 With the ever-growing use of high-data applications like streaming video, our wireless networks are struggling to keep up with demand. That is one of the reasons
AT&T has put in a bid on T-Mobile
, hoping to supplement their spectrum share before the crunch becomes more pronounced.
Now, the
FCC
is asking Congress to help carriers expand their spectral footprint. If Congress allows it, carriers could purchase segments of TV spectrum. FCC Chairman Julius Genachowski explains: "I believe
the single most important step that will drive our mobile economy and address consumer frustration is authorizing voluntary incentive auctions."

But television broadcasters still have concerns. While some broadcasters might choose to sell their spectrum, other broadcasters might abstain. But those choosing not to participate in the auction could still have their own spectrum plagued with interference and diminished signal strength. Genachowski points out, however, that the proposal would include compensation for any expenses related to repacking spectrum.

This shift in spectrum would only be an apt demonstration of the shifting industries. About 25 million Americans consume video and more on their mobile devices, quickly replacing the home television. And even at home, traditional media are being supplanted by streaming options. Genachowski explains that "
This growing demand is not going away. The result is a spectrum crunch...The only thing that can address the growing overall demand for mobile is increasing the overall supply of spectrum and the efficiency of its use."
source:
Reuters