Apple iPad Review
34

This review has been updated on April 9.

In this review we are testing the Wi-Fi-only version of the Apple iPad. There will also be a Wi-Fi+3G version, which supports HSDPA 7.2Mbps at 850/1900/2100 MHz. It will be AT&T compatible and the carrier will offer pre-paid data plans for it. Note that the iPad cannot be used for phone calls.




Update:

You can also read our Apple iPad 2 review!

Introduction and Design: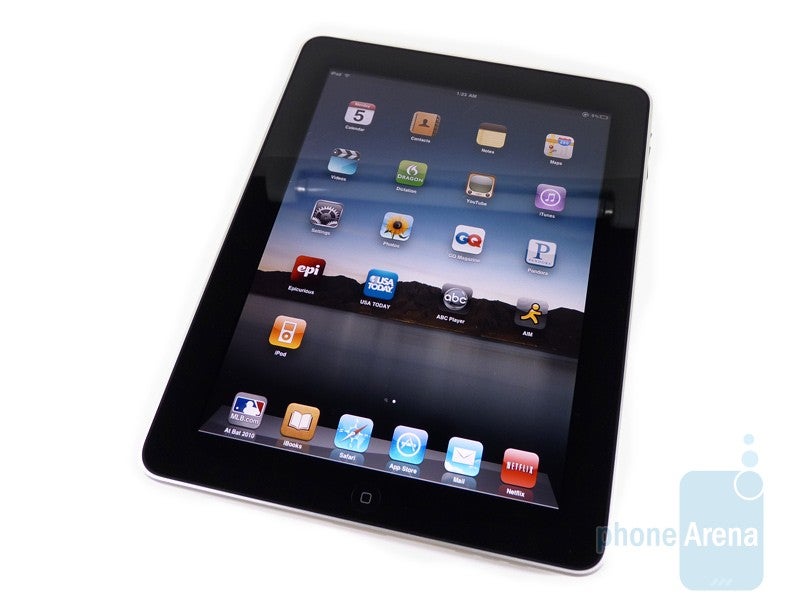 Let us start by saying this: Apple has not created anything new with the iPad, just like they didn't create anything new with the iPod or
iPhone
. If you look at it, Apple rarely creates something new, they simply take an old idea, let it establish a niche in the marketplace and then completely rethink it. Take the iPod, arguably the product that brought them where they are today. Digital music players had been around for years before Cupertino got around to releasing the iconic white rectangle, but the iPod was different. It had a positively massive 5GB of storage and the interface was so simple to use on the monochrome LCD.
Fast forward to the iPad and we see an even more drastic gap between product introduction and Appleification. Microsoft (of all companies) showed the first tablet computers back in 2000 (check out the press release, it's a fun read 10 years later.) The tablet is described as "a long-cherished goal for technology visionaries and computer designers," but as we know even though the tablet produces lots of ohhs and ahhs and gadget envy, it has failed to gain any real traction in the marketplace. So why now and what makes Apple think they can do it any differently? The iPad has the power of the App Store behind it but is still missing some of the basic components of computing such as multitasking (sound familiar?) So where exactly does the not-quite-a-computer iPad fit into your gadget lineup, and more importantly is it worth it?
UPDATE:
Since Apple announced that the iPad will get multitasking and the other new features of iPhone OS 4 this fall, we take some of our criticisms we had towards it back. Read here for the full details about iPhone OS 4.
Like Apple so often does, let's start with
design
. The iPad should look extremely familiar since- in effect- it is a giant iPhone/iPod Touch. The display has blown up to 9.7" but a single home button remains on the front bezel, and along the sides you'll find the volume control, switch (now to lock rotation,) a power button, 3.5mm headphone jack, speaker and of course Apple's proprietary charging and data connector. What it does not have is a built-in expansion port, so you're stuck with a myriad of accessories or the memory you buy it with.
It
weighs in at just 1.5lbs
(1.6 when it becomes 3G equipped) but feels much heavier. Almost to a T everyone who picked up our iPad remarked on the weight before anything else. It's nearly a pound lighter than any netbook on the market, but doesn't feel substantially lighter than our HP Mini 10. Like the original iPhone the back is wrapped in brushed aluminum, and of course the screen is glass. It's not that the iPad is heavy, it's just that it's heavier then you'd expect from such a thin device. When we reviewed the iPhone we appreciated its extra weight because it gave the device a high-end feeling. The iPad construction is without a doubt top notch, but we would prefer it to shed some significant weight.
Then there's the problem of feel. The second question out of most people's mouths was "does it come with a case?" The curved back, brushed aluminum finish and glass front all make for a slippery device, and while we've had no problems the iPad does feel like it could slip out of your hands at any moment. The cold aluminum is very impersonal as well. To wander down the psychological pathway for a minute here the iPad is a very sterile and uninviting device. It's cold and hard to the touch and evokes almost no emotion when handled. The design language is so familiar at this point that there is no wow factor like the first time you used an iPhone or held an aluminum body MacBook Pro.
Recommended Stories