Don't call it a phablet: the 5.5" Samsung Galaxy S7 Edge is narrower than many 5.2" devices
46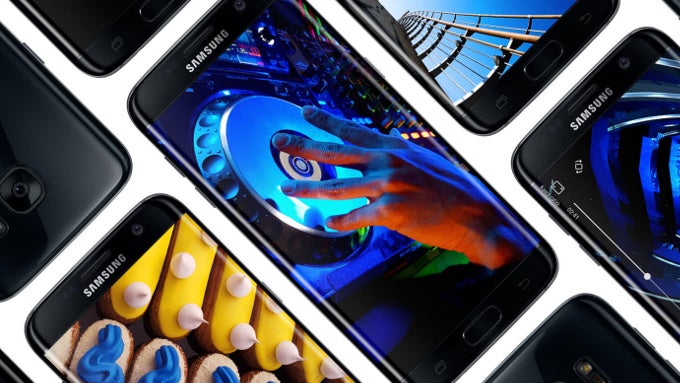 The new Samsung Galaxy S7 family comes in two sizes and flavors: the 5.1" flat-screened Galaxy S7 and the 5.5" Galaxy S7 Edge. And that seems like a clear distinction: the 5.1" is more compact, while the 5.5" will cater to phablet users, right?
Don't rush into conclusions just by screen size alone here. An interesting fact about the Galaxy S7 Edge is that despite having a phablet-sized display, the actual physical footprint of the phone is more akin to your regular 5.2-inch device.
Narrower than many 5.2" phones
In fact, the S7 Edge is narrower than many 5.2" phones and even narrower than some 5" devices. How is that even possible? The main reason lies in the display that curves to the sides. This allows Samsung to have a very minimal side bezel on the phone and it is very narrow and provides the one-hand comfort of smaller phones.
Below, we compare it with the 5.3" LG G5 only to see that the 5.5" Samsung Galaxy S7 Edge is actually narrower than the G5 with its smaller screen. When compared against the Nexus 5X the two measure exactly the same in terms of width, despite the Nexus 5X using a smaller, 5.2" display. The Sony Xperia Z5 is just a hair narrower, but once again the S7 Edge is very close, impressive given that we're comparing the 5.5" Samsung against the 5.2" Sony.
The S7 Edge also has the key advantage of tapered edges, which makes for a more comfortable grip. After using it for a week or so, these little details make a lasting impression and contribute a lot to the comfort in daily use.