Despite Galaxy Note 7 fiasco, survey shows Samsung customers are just as loyal as Apple's customers
80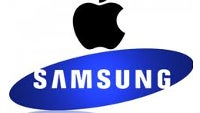 Remember that first survey conducted right after Samsung decided to take the
Galaxy Note 7
off of the market permanently? 40% of those who own a Samsung handset said
that they would never buy another Samsung phone
. But a new survey conducted from Oct. 26 to Nov. 9 by Reuters/Ipsos revealed that Samsung customers are just as loyal as Apple's customers are.
27% of those surveyed who were aware of the Galaxy Note 7 recalls, said that they would consider a Samsung phone first while shopping for a new handset. 25% of those who did not know about the recalls said that they would look at a Samsung phone first. 91% of current Samsung smartphone owners say that they would buy another Samsung phone. 92% of current Samsung phone owners said they they would buy any product made by the manufacturer. Meanwhile, 92% of Apple iPhone users said that they would probably buy another iPhone, while 89% said that they would buy another Apple device. Those numbers track closely with the numbers put up by the Samsung faithful.
According to Samsung, 85% of Galaxy Note 7 models that were bought by the public have been exchanged as of November 4th. The majority have replaced their Galaxy Note 7 with another Samsung branded smartphone. Reuters/Ipsos surveyed 2,375 Samsung smartphone owners along with 3,158 Apple iPhone owners.
Because the Samsung Galaxy Note 7 explosions started happening so quickly after the phablet was launched, Jan Dawson of Jackdaw Research says that only early adopters were affected. Thus, the huge majority of Samsung's customer base was not involved limiting the damage to the brand.
Still, recent data released by analytic firm Gartner revealed that
during the third quarter Samsung shipped 12 million fewer phones year-over-year
. Thanks to the Galaxy Note 7 fiasco, Sammy's market share declined 4.4 percentage points, or 14% from the 2015 third quarter to this year's period. The bottom line? Samsung remained the largest smartphone manufacturer in the world from July through September of this year. Its lead over second place Apple has dropped from 10.6 percentage points to 7.7 PP.
source:
Reuters