40% of Samsung customers surveyed say that they will never buy a phone from them again
99+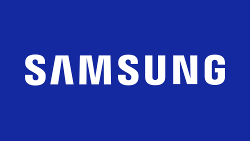 This is exactly what Samsung was afraid of. Despite being the largest smartphone manufacturer on the planet, the company's problems with the twice-recalled
Samsung Galaxy Note 7
could whittle away at the number of consumers willing to purchase a Samsung handset. For example, a new survey was conducted between October 11th and 12th. 1,020 U.S. consumers who currently own a Samsung phone were asked questions designed to see how the Galaxy Note 7 issue would affect their future smartphone purchasing habits.
According to the survey, 40% of current Samsung phone owners say that they will never purchase another Samsung branded handset. That is up from the 34% of those Samsung customers who said in September, before the replacement units started exploding, that they would never buy another Samsung phone. Of the 40% in the new survey who said that they would never purchase another phone made by Samsung, 8% said that they would now purchase one of Google's new
Pixel
phones. 70% said that they will stick with a phone powered by Android, while 30% said that they plan on jumping to iOS by purchasing an Apple iPhone.
In the September 23rd survey, conducted after the first recall, 77% of the 1,000 Samsung customers surveyed said that they planned on staying loyal to the company because they didn't want to have to learn how a new phone works. Other reasons noted for sticking with the brand at that time included the design of the company's phones (52%), options to customize the experience (44%), battery life (39%), cost (35%) and dislike of other smartphone brands (28%). The CEO of Branding Brand, the company behind the surveys, notes ironically that "Samsung consumers say battery life is a key to their loyalty with the brand; however it's the same reason for the drop in confidence."
Can Samsung recover from this debacle?
In a few months, the Samsung Galaxy S8 will be introduced
and we will have a good idea then whether the company's customers will return.
source:
BGR