Department of Defense is not dropping BlackBerry, says report of iOS buy is in error
17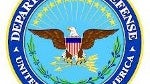 Wednesday's report that
the Department of Defense was placing an order to buy 650,000 iOS devices
is not true, according to spokesperson Lt. Col. Damien Pickart, who says that he is unaware of such an order. Lt. Col. Pickart said that the agency is "
moving to a new mobile management capability that supports a variety of devices
," which happens to include BlackBerry. The spokesman said that the agency is testing a
multi-vendor
approach and is planning on supporting 100,000 devices by February 2014.
The Department is said to be testing iOS, Android and BlackBerry and is looking to employ both smartphones and tablets. Lt. Col. Pickart said that the Department of Defense currently has over 600,000 devices in operational and pilot use. 470,000 of these are
BlackBerry units
; 41,000 are iOS devices and 8,700 are powered by Android.
"The department is aware of recent reporting that asserts it is 'dropping' BlackBerry. This reporting is in error. The department recently released its mobility strategy and supporting implementation plan, which clarifies we are moving towards a mobile management capability that supports a variety of devices, to include BlackBerry."-Lt. Col. Damien Pickart, official DoD spokesman

"Our work with the U.S. Department of Defense is going well and the U.S. Department of Defense is moving forward with testing of BlackBerry Enterprise Service 10 and the new BlackBerry Z10 smartphone. We are currently working with the Defense Information Systems Agency (DISA) and anticipate Security Technical Implementation Guides (STIG) and Security Requirement Guide (SRG) approval for the BlackBerry Device Service, BlackBerry 10 and BlackBerry PlayBook by early April. BlackBerry was the first to go through the new SRG process by the Defense Department and will be the first to successfully come out of it."-BlackBerry
source:
PCMag