Suppliers say demand for smartphones lags heading into the holiday shopping season
29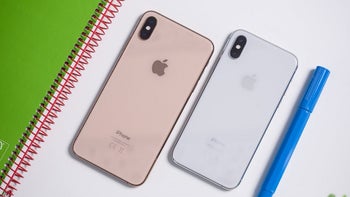 Two suppliers to the top three smartphone manufacturers in the world (Samsung, Huawei and Apple) say that heading into the important holiday shopping season, demand for smartphones is sluggish. Warren Chen, CEO of a company that provides chargers to the big three, Lite-On Technology, puts the blame on the U.S.-China trade war. The executive says, "The trade war waged by U.S. President Donald Trump is making a matured smartphone market even more conservative."
What kind of downward spiral should we expect to see during the fourth quarter? The CEO of lens maker Largan Precision, Adam Lin, says we should see October smartphone sales slightly weaker than September's sales. But that will be followed by what he calls "significantly weaker" November sales.
Several technology analysts concur with the executives. Nicole Tu, a tech analyst at Yuanta Securities Investment Consulting, points to the comment from Largan's Lin and says that this quarter will be a difficult one for the smartphone industry. The dire forecasts come less than a month after Apple released the
iPhone XS
and
iPhone XS Max
. Two weeks from today, the more affordable
iPhone XR
will be launched. Next Tuesday, Huawei will introduce two new top shelf models, the
Mate 20
and
Mate 20 Pro
.
"October sales will be slightly softer than September, and November sales would be significantly weaker than October. We are seeing most of our customers across the board all revising down in the near term."-Adam Lin, CEO, Largan Precision
The hot tech item during last year's holiday shopping season was the smart speaker, with low-priced models like the Amazon Echo Dot and Google Home Mini accounting for most of the category's sales. We could see something similar this year; the latest survey from Nielsen finds that
only 24% of U.S. households own one or more smart speakers
.