Dell fires executive who couldn't get the Dell Streak and Dell Aero off the ground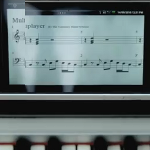 In 2007, Dell hired Ron Garriques after he led Motorola's mobile phone division. Last year, Mr. Garriques was put in charge of Dell's newly devised communications solution group and the executive was the man controlling Dell's plans for smartphones and tablets. After both the Dell Streak and the Dell Aero flopped this year, it has been decided that Mr. Garriques will be leaving the company in 2011.
Of course, what executive goes away empty-handed? Garriques will be floating down on a Golden Parachute that gives him a severance check of $1.44 million and a payment of $3.15 million under his consultancy agreement. Imagine if he had been successful. The mobile communications group that Garriques led is now being rolled back into the main company.
source:
AndroidandMe