Deal with Amazon Appstore will load up the shelves at BlackBerry World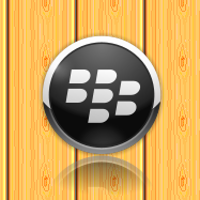 Remember the other day when we told you that
Amazon had tripled the number of apps available from its appstore over the last year
? Now, all 240,000 apps are going to be available to BlackBerry users with this fall's lineup of new BlackBerry 10 handsets. Popular Android apps such as Instagram, Netflix and Candy Crush Saga would be accessible to BlackBerry 10 users.
All the fun begins for users of BlackBerry 10 flavored handsets once they receive the BlackBerry 10.3 update this fall. While BlackBerry CEO John Chen still dreams about keeping the BlackBerry name relevant for consumers, it is in the enterprise and in governmental agencies where the company stands out.
Allowing all 240,0000 apps from the Amazon Appstore to run on BlackBerry 10.3 would give BlackBerry users a large number of consumer-oriented apps to use. Enterprise users, and those working for the government, will be able to find a number of productivity apps that might be of interest to them.
"Making the Amazon Appstore available on BlackBerry 10 devices will help BlackBerry continue to meet two essential needs: greater app availability for our smartphone users and enhanced productivity solutions for enterprises."-John Chen, CEO, BlackBerry
source:
Reuters