Deal: Save $70 on the unlocked Sony Xperia XA2 Ultra at B&H Video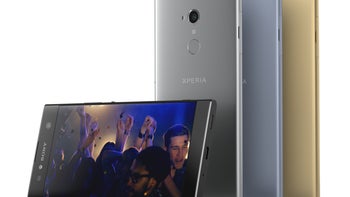 Sony's mid-range smartphone, the
Xperia XA2 Ultra
is definitely not an old device considering that it was launched back in February. Even though we're basically bombarded with new phones almost on a weekly basis, but that's no reason not to talk about some that have been already launched, especially if they're on sale.
The Xperia XA2 Ultra was priced to sell for $450, but the phone's MSRP slightly dropped a few months ago. Now, customers in the United States can buy the Xperia XA2 Ultra for just $380 outright from B&H Video, a decent deal,
although not the best we've seen to date
.
Unfortunately, Sony's mid-range handset isn't compatible with all cellular networks in the U.S. You won't have any issue using it on AT&T, Cricket Wireless, and T-Mobile, but the unlocked Xperia XA2 Ultra does not support Sprint and Verizon networks.
On the bright side, if you plan on registering on any of the GSM carriers in the U.S., you'll be getting an Oreo smartphone equipped with an octa-core Snapdragon 630 processor, 4GB RAM, and 32GB expandable storage. Also, the Xperia XA2 Ultra packs a massive 3,580 mAh battery and a large 6-inch full HD display.
Keep in mind that only the black version of the
Xperia XA2 Ultra
is discounted by $70, the other three color variants (Blue, Gold, and Silver) have slightly lower discounts.
Recommended Stories