Sony Xperia XA2 and Xperia XA2 Ultra Review
40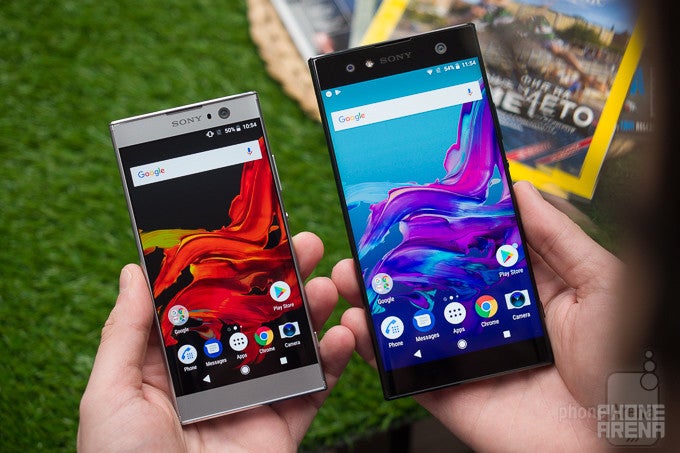 Looking at sales, Sony hasn't been tremendously successful in the smartphone business, yet it's one of the few major players to remain consistent with its devices, and this has to count for something. The
Xperia XA2
and
XA2 Ultra
are two of the latest well-rounded, mid-range phones that Sony has in tow for the US market. Both come with the promises of long battery life and spectacular camera performance, and no less importantly, they're among the first Xperia handsets to have functional fingerprint scanners on board – a feature that has been missing from US-bound Sony phones until now. But are the Xperia XA2 and XA2 Ultra worth their salt? There's only one way to find out!
Design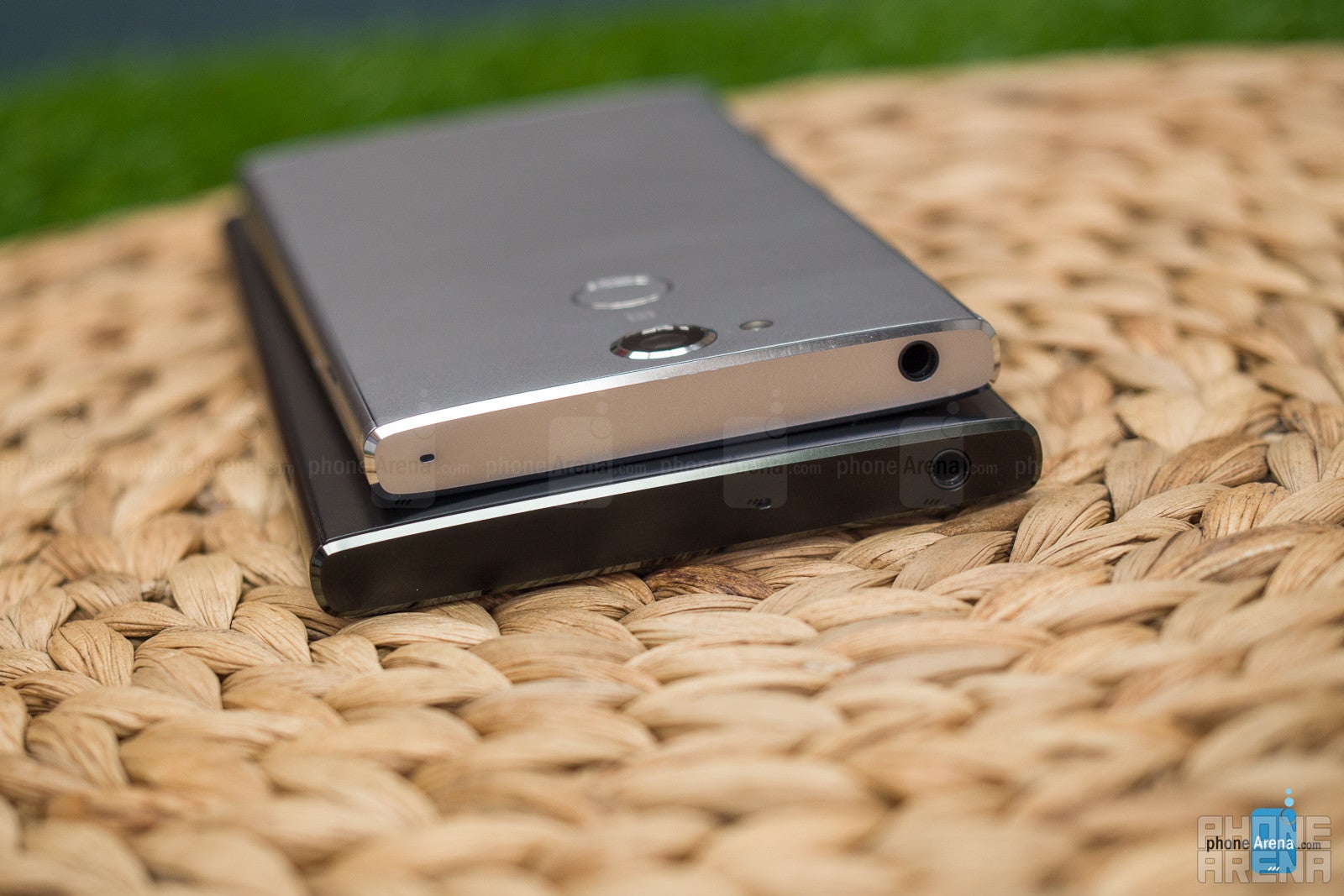 If I have to describe the Xperia XA2 and XA2 Ultra with a single word after having played with both for a week, "solid" is definitely the term I'd use. Looking as sleek as most preceding Sony devices, the two newest mid-range handsets in the company's lineup feel sturdy and masculine. Both phones have a pleasant heft to them, although the 6-inch XA2 Ultra is definitely pushing boundaries with its large dimensions. Not only is the device a bit difficult to handle even with my large hands, it's also rather heavy at 7.80 oz. (221 grams). One thing is for sure: you'll always know if it's in your pocket. I wouldn't call it unwieldy, but the XA2 Ultra definitely required some getting used to.
Meanwhile, the XA2 is much, much easier to handle and operate – even with a single hand – and I vastly preferred it over the Ultra for this reason alone.
When it comes to overall build, Sony has bet on the tried-and-proven combo of glass and aluminum, but the rear of the handsets is made of plastic. Mind you, it's high-quality plastic that feels nice to the touch and keeps smudges at bay, but it's still plastic nonetheless, and this hurts the overall premium aura of the devices. The use of metal is only limited to the top and bottom pieces of the phones' frame.
On the upside, points are awarded for to the presence of a USB Type-C port, a 3.5mm audio jack, and a microSD card slot. But on the other hand, the lack of any water- or dust-resistance is definitely a con in my book. Stereo speakers are also missing: unlike more premium Sony devices, both the XA2 and the XA2 Ultra have settled for single downward-firing ones.
Fingerprint scanners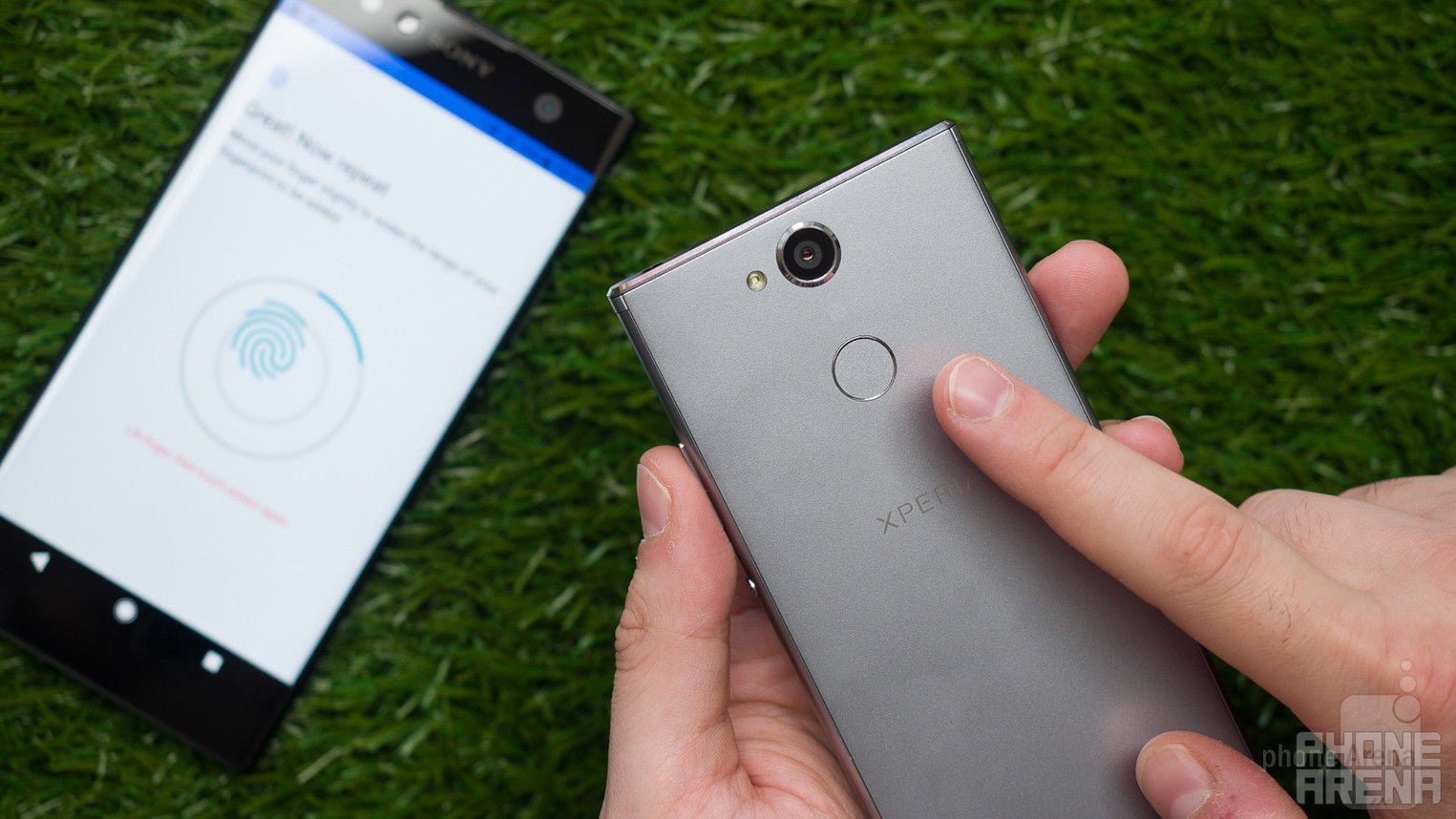 The Xperia XA2 and the XA2 Ultra are the first Sony phones with fingerprint sensors that actually work in the US. Up until now, Sony either disabled or didn't even bother to put biometric sensors on its US-bound devices due to external factors, but this will no longer be the case.
As far as accuracy and speed go, neither the XA2 nor the XA2 Ultra fell short of my expectations – the devices unlock in an instant and hardly ever failed to recognize my fingerprints. Moreover, the scanners are positioned at a convenient spot: just where your index finger would fall when you grab the phone.
Display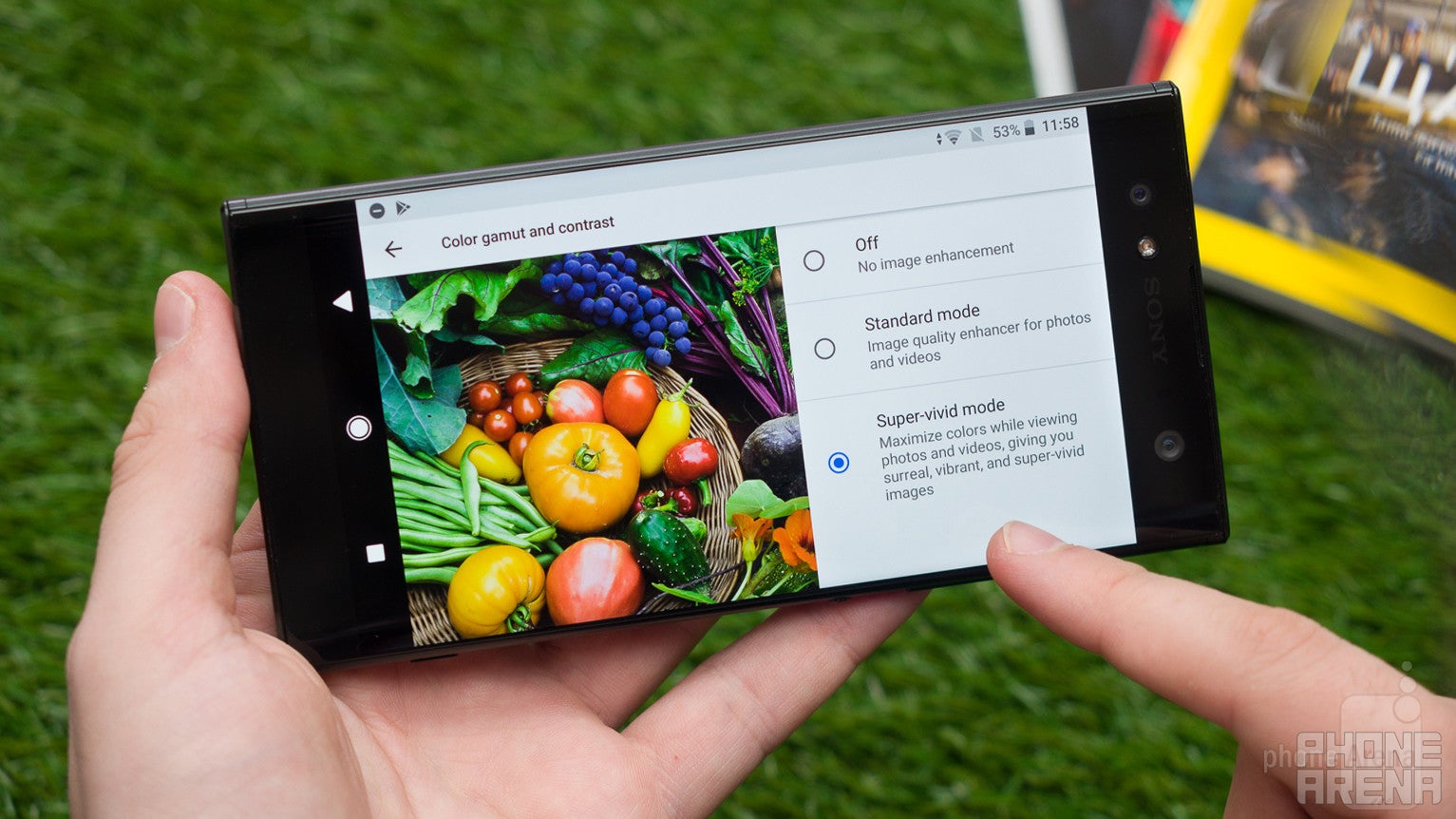 As with many Sony devices that we've reviewed over the years, the 5.2-inch display of the Xperia XA2 and the 6-inch screen of the XA2 Ultra have some color accuracy issues. With an extremely cold color temperature, both reproduce whites with a blueish tint – one that's especially noticeable on the XA2. Not all would be bothered by this, but those who are have the option to manually correct the color balance from the Display Settings menu.
While color accuracy leaves a lot to be desired, the screens themselves are not that bad. They are sharp and detailed, with 1080 x 1920 pixels of resolution. They are sufficiently bright and easily legible even under direct sunlight, especially on the XA2 Ultra. Vibrancy and color saturation can be tweaked per the user's heartfelt content within the display menu.
Display measurements and quality
Interface and functionality
Shipping with Android 8.0 Oreo out of the box, the XA2 and XA2 Ultra roll out with Sony's own Xperia user interface, which brings along some added features and quirks of its own. Aside from Google's stock apps, the phones feature a slew of apps from Sony, including a news aggregator, the PlayStation app, the Xperia Lounge which sends you vouchers, offers, and app suggestions, and Movie Creator which allows you to choose a bunch of photos and clips and have the phone generate a highlights video for you.
Customization continues to be an integral part of the experience – aside from changing the theme, users can also apply any custom icon pack they wish, and even control the DPI of the display to make text and objects bigger or smaller. Some other features that I really dig are the Xperia Assist actions, which allow you to customize device settings on a per-scenario basis, and the single-handed mode that makes the larger-than-life Xperia XA2 Ultra a bit easier to operate. There's even a neat hidden Reachability-like feature that expands the notifications drawer once you tap the virtual home button twice – immensely useful on the XA2 Ultra, but less so on the XA2.
As we mentioned, the fingerprint scanners work fast and reliably, yet I wish Sony employed some kind of fingerprint gestures as these would have further made these Xperia models a bit more user-friendly.
Processor, performance, and memory
The Qualcomm Snapdragon 630 that powers both phones is by no means a flagship-grade chip, but you will probably never notice any stuttering or lag when using the XA2 or XA2 Ultra. Also known for its battery efficiency, the Snapdragon 630 is a capable mid-range chip. Yes, you shouldn't expect extraordinary performance, but the overall snappiness will quite likely please you. The same applies to gaming – even with more demanding games I rarely noticed a significant drop in framerates. To top things off, I never really noticed any overheating after intensive gaming or rigorous multi-tasking.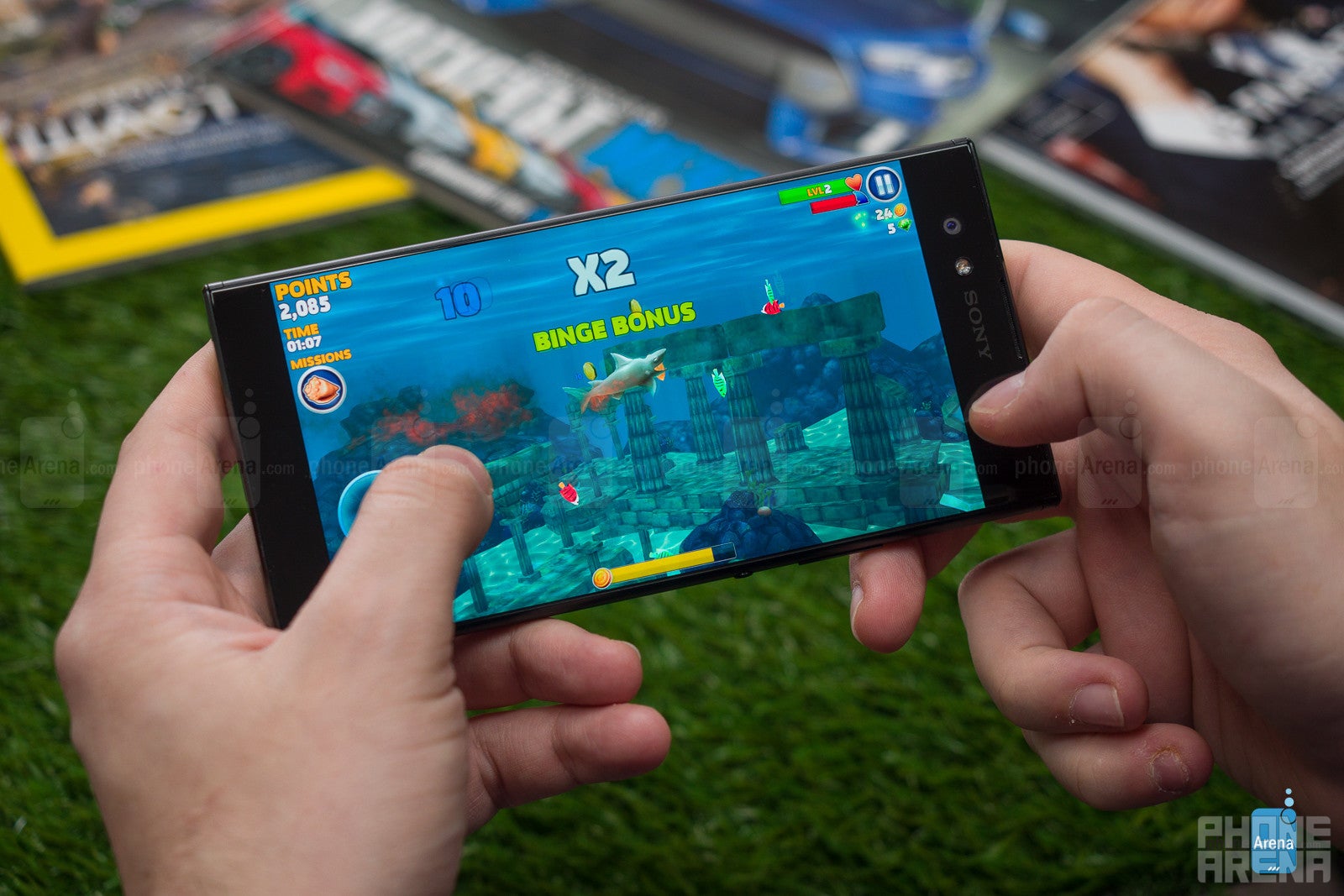 On the matter of multitasking, the XA2 is only graced with 3GB of RAM while the larger phone has 4GB. In my experience, Sony's memory management is quite good, and even with the lowly amount of 3GB of RAM on deck you can have a healthy amount of apps running without having to be reloaded upon relaunch.
Finally, there are 32GB of native storage on either device, and around 24GB are available to the user right out of the box. Thankfully, the microSD card slot is a boon to users who demand extra storage.
Connectivity
The Xperia XA2 and the XA2 Ultra support a range of LTE bands, but if you're getting either in the US, you'll only be able to use it on GSM carriers, such as AT&T or T-Mobile. Wi-Fi 802.11 a, b, g, n, and ac, GPS, A-GPS, GLONASS, NFC, as well as Bluetooth 5.0 are available. The port at the bottom is of the reversible Type-C variety and runs at USB 2.0 speeds.
Camera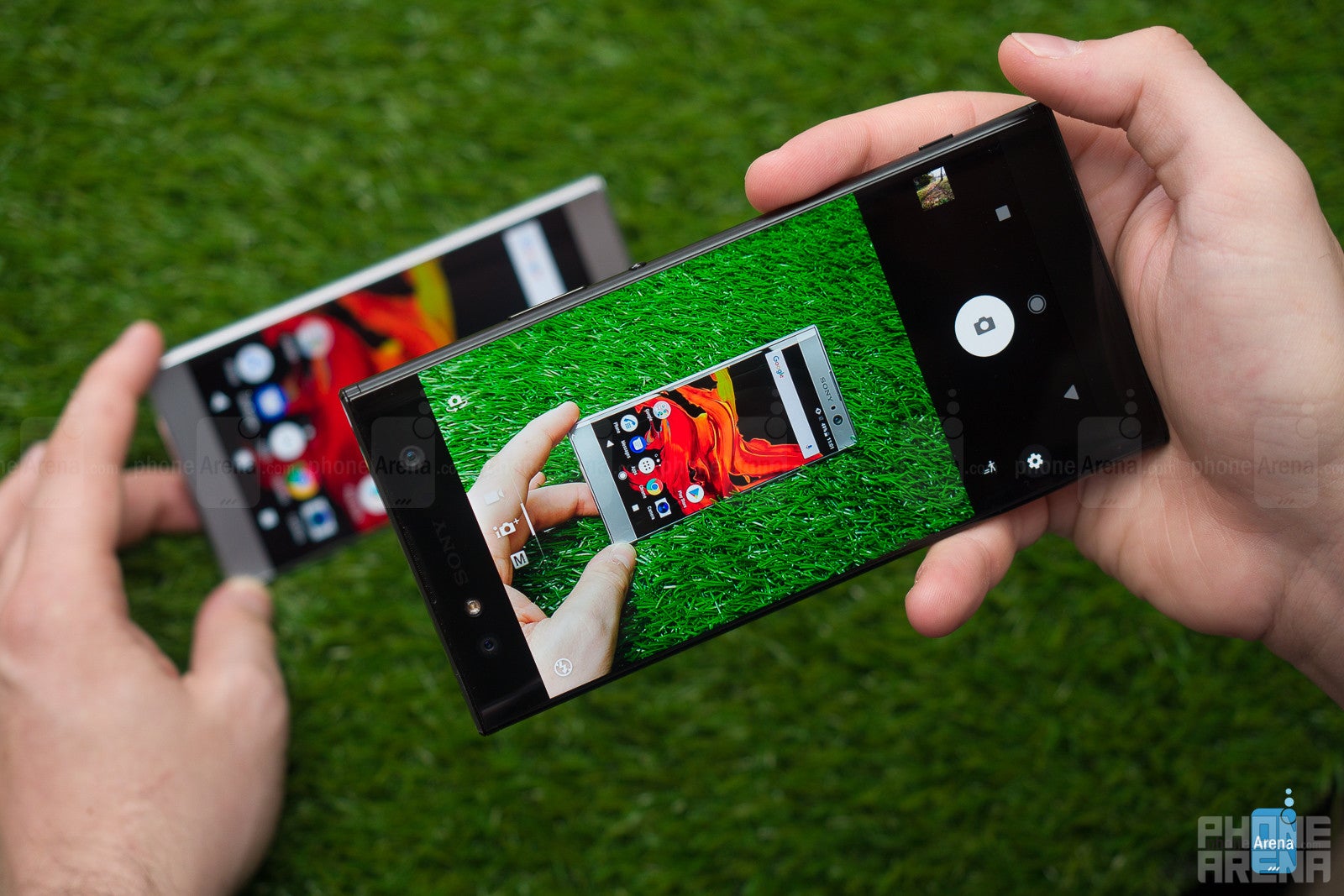 The most significant difference between the two phones is the dual front-camera setup on the larger Xperia XA2 Ultra, aided by a front-facing flash. One of the snappers has a 16MP sensor, F/2.0 optics, and a typical, 88-degree field of view, while the other is an 8MP, F/2.4 snapper with a much wider 120-degree lens. There's also optical image stabilization, which definitely helps to eliminate shake for those low-light scenario selfies. Meanwhile, the regular XA2 has none of these bells and whistles – the same 8MP F/2.4 snapper with a 120-degree field-of-view is all you get.
As far as the main cameras of the XA2 Ultra and XA2 are concerned, we are once again looking at an identical setup – a 23MP F/2.0 camera with 84-degree field of view, SteadyShot electronic image stabilization, and rather fast hybrid autofocus are in play. Both devices also feature that signature and ever-so-useful dedicated camera shutter button that often gets less love than deserved.
When it comes to image quality, the XA2 Ultra and XA2 are definitely above-average performers, though they have their issues. Sharpness and detail are very good, but dynamic range isn't – highlights often tend to get "burned", whereas shadows are sometimes a bit darker than we wish they were. Just like their predecessors and tons of other Sony devices, the XA2 and XA2 Ultra tend to produce colder-looking images with a bit too saturated and vibrant colors in their default Superior Auto shooting mode, which might not be anyone's cup of tea. In low-light scenarios, noise can be observed as well.
Selfies
Now, when it comes to selfies, the Xperia XA2 Ultra really shines. With ample detail and great skin tones, selfies almost always turn out Instagram-worthy without any need of further tweaks. The built-in flash is really useful due to the multitude of modes it has, and this doesn't only apply to low-light scenarios: the fill light mode, for example, comes in especially handy in bright daylight conditions when you need that extra light to eliminate unflattering shadows.
Although it lacks a dedicated flash, the XA2 also produces great selfies, and although it lacks that secondary regular camera, it emulates the narrower-selfie mode of the XA2 Ultra with a software solution, simply zooming in to bring the subject closer.
Video
Both the Xperia XA2 and Xperia XA2 Ultra are capable of shooting 4K video at 30fps. Full HD 1080p recording is available in both 30 and 60fps framerates, while slow-motion is available in 120fps at 720p HD resolution.
For the most part, videos turn out pretty detailed, but the dynamic range is not that good and the sound quality could definitely use some improvement. On the upside, auto-focusing speed is very snappy.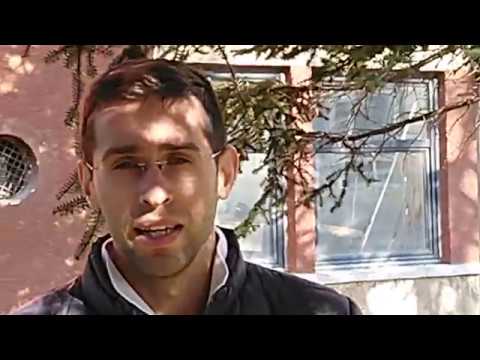 Multimedia
As we mentioned, the XA2 and the XA2 Ultra have Bluetooth 5.0, which is a rarity among mid-range devices and a pleasant addition to the fold. Aside from better range, it makes use of the higher-quality wireless audio codecs that arrived with Android Oreo and theoretically deliver better sound.
The built-in loudspeaker has a relatively loud output, but as I mentioned earlier, stereo speakers haven't made the cut. Thankfully, a headphone jack is present for all of us old-schoolers out there.
As far as media consumption goes, there is no HDR video playback support, but don't think that's a big drawback – videos and movies are a joy to watch on either device, especially on the large 6" display of the XA2 Ultra.
Battery life & charging speed
Despite the pretty big size difference between the two phones, I find it perplexing that the 3,580mAh battery of the XA2 Ultra is not much larger than the 3,300mAh unit inside the XA2. Both capacities, however, are adequate for devices of this class.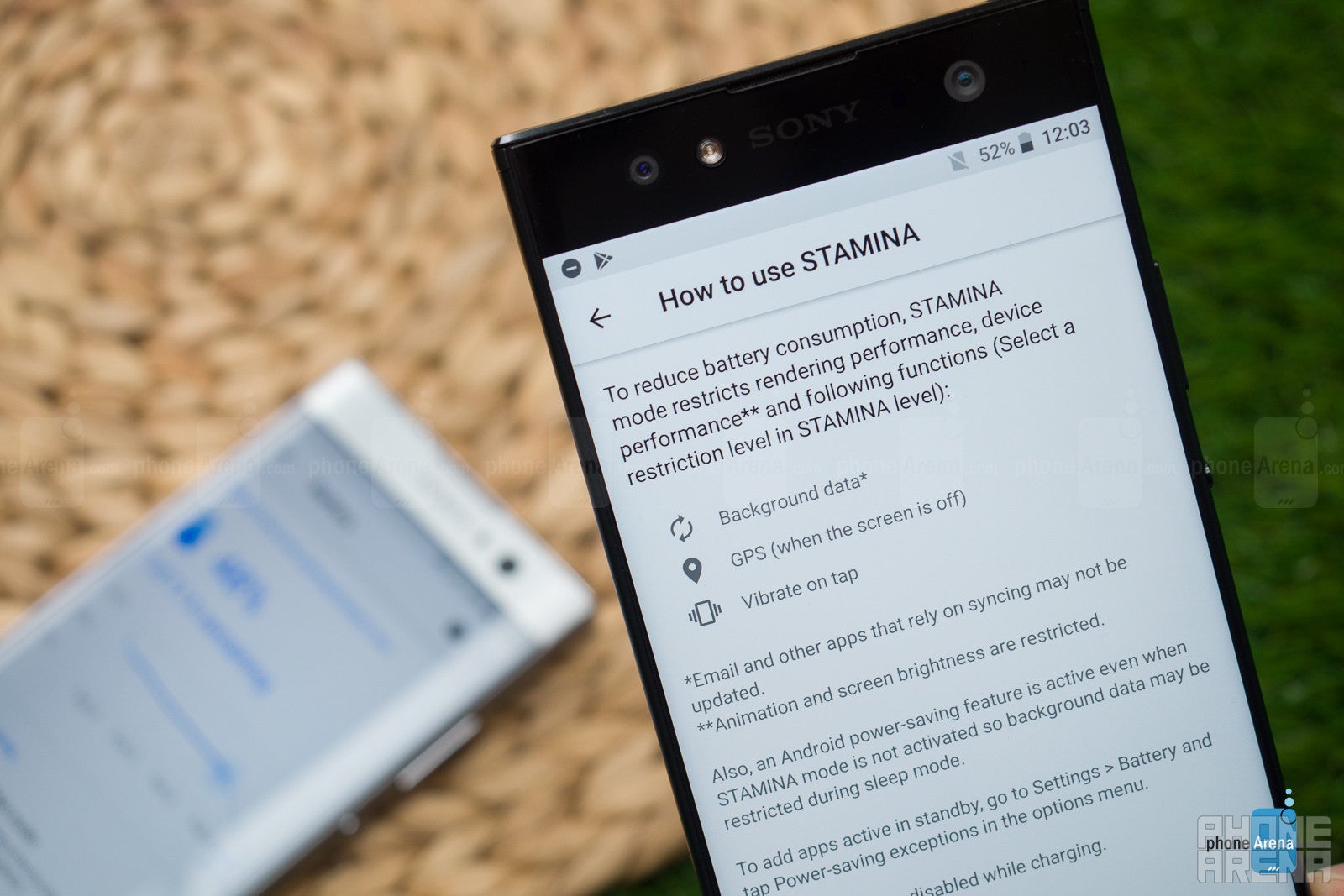 Sony usually nails battery life on its phones, and I'm happy to report that the XA2 and XA2 Ultra lived up to my expectations. In fact, they exceeded them. The smaller XA2 clocked in at 10 hours and 3 minutes in our custom battery test, while the larger XA2 Ultra clicked and ticked for 12 hours and 8 minutes. That easily translates to almost 2 days of moderate to heavy usage, and the good ol' Stamina battery-saving modes are fully capable of increasing that endurance even further. In my experience, a day and a half of frequent usage is pretty much a given with either device, though I'd pick the larger one if I was stranded on a lonely island.
You better leave the phones recharging overnight though, as charging speeds with the regular charger are painfully slow. The included power brick topped up the XA2 to 100% in 2 hours and 38 minutes, while the larger device had to get charged for 3 hours and 6 minutes. If that's too slow for you, Sony will be happy to sell you a fast charger on the side.
Conclusion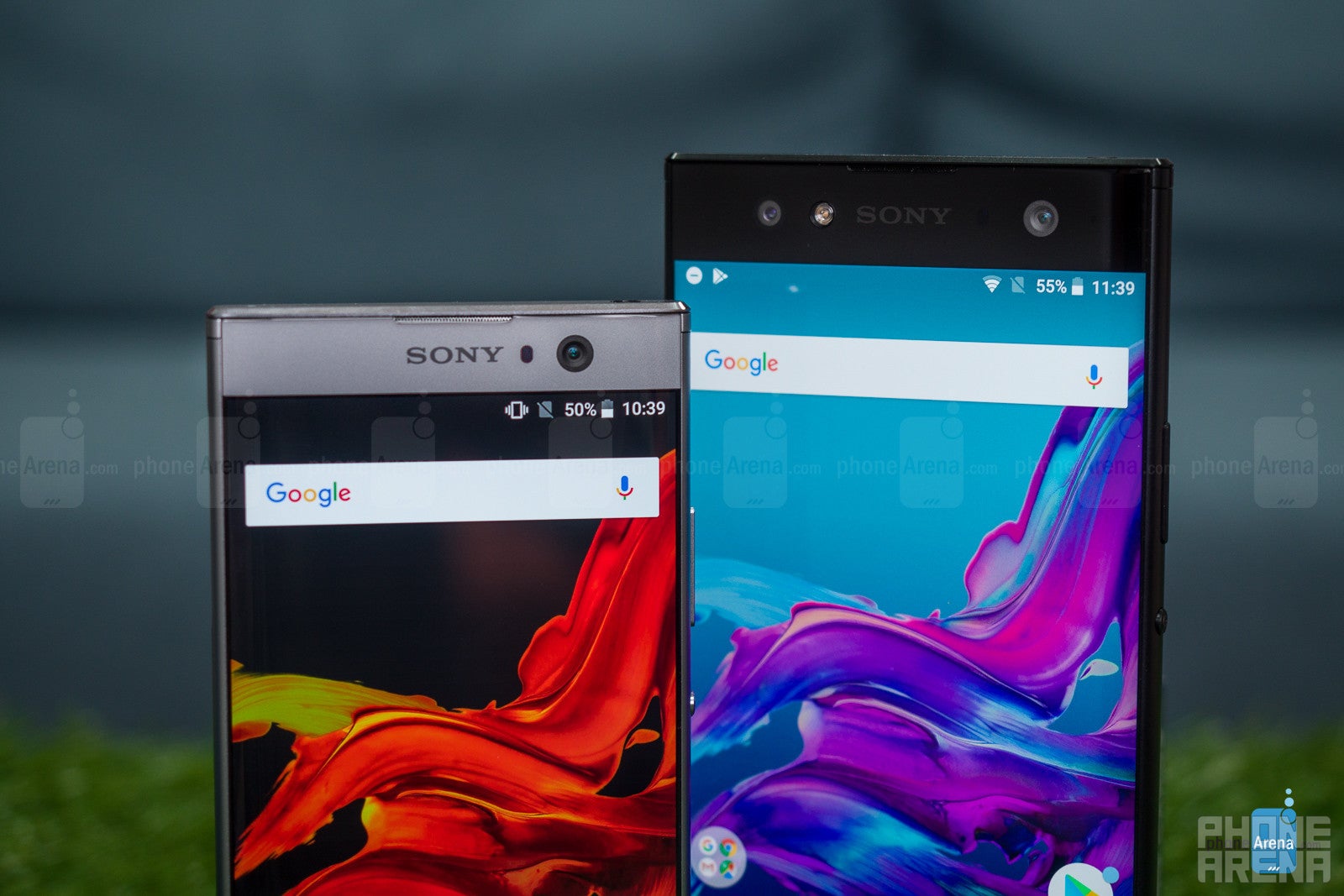 So, what's the verdict – yay or nay? Well, let's take a step back and first examine Sony's pricing: in the US, the
Xperia XA2
will cost you $349.99, and the
Xperia XA2 Ultra
will set you back $449.99. This pricing is actually reasonable as it's on par with other comparable upper mid-range devices like the $400
Moto Z2 Play
, the
Moto X4
, and even the $500
LG G6
. Point is, the XA2 and XA2 Ultra feel adequately priced, and I can't really say that this was the case with many previous Sony devices.
With their snappy performance and solid battery life, the Xperia XA2 and XA2 Ultra offer good value for their money, and despite the few minor issues here and there, I'd say that they'll satisfy users who want to get the most bang for their buck and don't want to spend a fortune on a new phone. Would I use any of these as a personal device? Yes, though I'd probably go for the XA2 as the larger XA2 Ultra doesn't really have enough exclusive features to win me over. If you're into selfies, however, the larger XA2 Ultra would be the one to go with.
Recommended Stories