Grab a brand-new Sony Xperia XA2 Ultra at $90 off!
6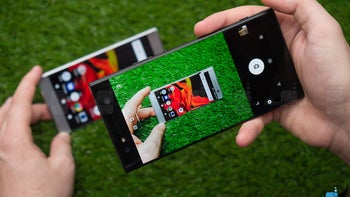 | Product | Condition | Location | Price |
| --- | --- | --- | --- |
| Sony Xperia XA2 Ultra | New | Daily Steals | $359.99 |
Sony's XA series is an interesting beast. They are midrange smartphones with nothing too impressive under the hood. But their design does stand out. Or at least it used to — the original XA was Sony's first step towards minimizing their bezels, with a razor-sharp frame along the left and right sides of the phone. The
XA2
and
XA2 Ultra
are still in that camp — 16:9 screens with super-thin side bezels, but rather bulky "chin" and "forehead". Still, they have that signature Sony look and, we'd say, a charm of their own.
In terms of specs, they are in the upper-midrange segment, with a Snapdragon 630 processor and 23 MP cameras at their backs. The XA2 has a 5.2-inch display, while the XA2 Ultra goes all out phablet with a 6-inch screen. The latter also features two front-facing cameras with optical image stabilization and a selfie flash to aid the aspiring vloggers on their social media journey.
Sony's midrangers are usually a bit underwhelming just because their price seems to be a bit high. However, we've found this deal here, which gets you an Xperia XA2 Ultra for $359.99, which we'd say is a much better offer than the MSRP of $450 and still cheaper than Amazon's current price of $399.
Please, be mindful that this is listed as GSM Unlocked, so it might not work properly with CDMA carriers, such as Verizon and Sprint.