Deal: LG Watch W7 smartwatch on sale at B&H for just $200 ($250 off)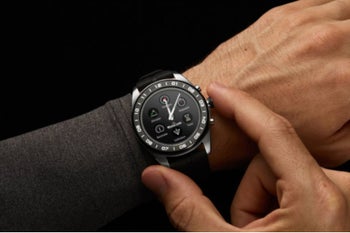 The
Watch W7
is probably one of LG's biggest flops in recent years, but that doesn't mean that it's a bad product. Unfortunately, having a smartwatch priced well above average wasn't a good idea at all, not to mention that its selling point isn't that appealing anyway.
LG Watch W7's key selling point is the fact that it features mechanical hands, which isn't something that customers looking to buy a smartwatch would normally look for. At $450, the LG Watch W7 didn't sell well at all, which is why many retailers slashed the price by almost half.
Although there are many retailers still offer the LG Watch W7 for $450, you shouldn't have problems
getting one for around $250
. However, B&H Video has an even better deal for those looking to buy a smartwatch.
Temporarily, you can
buy the LG Watch W7 for just $200
, although B&H says that there's a limited supply at this price. In other words, the smartwatch could be on sale for a few more days or while supplies last, which could a matter of hours not days.