Deal: The quirky LG Watch W7 is now $200 off
2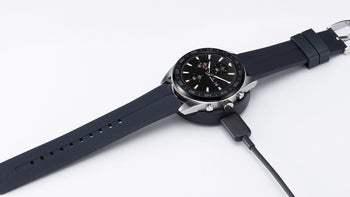 LG recently released the
Watch W7
– a timepiece that blends analog and digital together. It's essentially a smartwatch with an LCD screen and mechanical hands over the display.
One of the upsides of this quirky combination is that the LG Watch W7 can work for up to 100 days in watch-only mode on a single charge, according to the company. And even if your battery dies while you're using the smart functions of the watch, the mechanical hands will continue to function for a couple more days.
The LG Watch W7 hit store shelves in mid-October with a $450 price tag, which made it more expensive than the base models of the Samsung Galaxy Watch and the Apple Watch Series 4. That's quite expensive, but if are nonetheless enamored by the quirkiness of LG's latest smartwatch, then you'll be glad to hear that its price has been slashed with $200.
Both Best Buy and B&H are currently running deals on the LG Watch W7 that cut its price from the regular $449.99, down to $249.99 (linked below).


OTHER GREAT DEALS: