LG Watch W7 hands-on: Smart & analog blended into one
7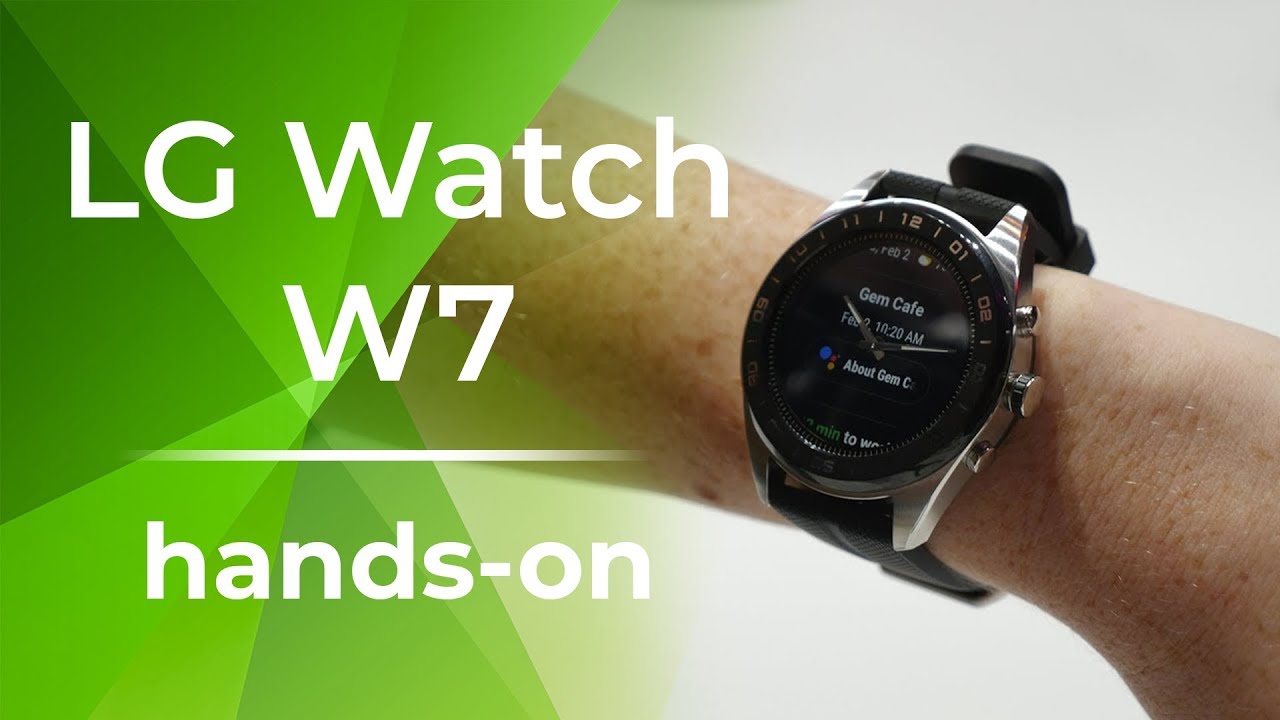 Android based smartwatches have been trailing the Apple Watch for quite some time, but LG's latest effort is looking to blend some classical elements. Enter the LG Watch W7, which was announced and unveiled alongside the company's latest flagship, the V40 ThinQ. At first glance, it bears all the hallmark qualities of any Wear OS powered smartwatch superficially, but upon closer inspection, there's certainly something intriguing about it.

Right away, the Watch W7's analog clock arms are a peculiar addition to an otherwise high-tech wearable. It's not something we traditionally see, so it's the first thing that stands out. However, we must certainly say that the LG Watch W7 has a stunning design, which can be attributed to its classical looks. Not only do those arms help in achieving that, but the metallic casing, crown, buttons, and etched outlined bezel all combine for a contemporary look – one that can definitely pass for business attire!
Now, some people may be wondering if the arms get in the way of viewing the watch's 1.2-inch 360 x 360 LCD touchscreen, seeing that they sit on top of the actual display. However, one press of the top button places the arms in the 3 o'clock and 9 o'clock positions, while also pushing the contents of the display "up" – so that the arms aren't in the way. Besides that, the Wear OS experience feels fresh as the watch comes with Google's latest Wear OS software, introducing new actions with swipe gestures, among other improvements. Thankfully, in just our short time checking it out, the responsiveness is pretty snappy.
What's interesting, though, is that the LG Watch W7 leverages the older Qualcomm Snapdragon 2100 chipset, rather than the
Snapdragon 3100 that Qualcomm recently introduced
. Still, LG claims that the Watch W7 is capable of achieving extended battery life upwards of around 100 days with its 240 mAh battery in watch-only mode. Of course, this sort of thing makes sense given that Wear OS isn't being tapped into. Using it as a full-blown smartwatch, however, it's rated to reach roughly two days.
This hybrid smartwatch is the kind of thing that can suit a variety of users. On one hand, it looks like a beautiful looking traditional timepiece thanks to its analog clock arms. And on the other, it embodies all the high-tech goodness of any Wear OS powered smartwatch. Then again, the LG Watch W7 does certainly come in at a steep price of $450.
Recommended Stories