Deal: Grab yourself a metal-banded Moto 360 for less than $150
4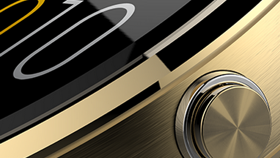 The
Motorola Moto 360
is considered among the more elegant-looking smartwatches currently available on the market. With a circular finish, it's more in line with traditional timepieces than many of its peers, and with a sequel apparently in the works, the 360 has seen quite a few discounts and price drops of late. It regularly
dipped below the $150 mark
before Google and Motorola -- as well as Amazon --
reduced to that price
on a permanent basis. Now, for a limited time, Best Buy is selling the version with a metallic strap for the same cost as you'd pay elsewhere for the leather variant.
Normally, you'd be looking at an outlay of $200 or thereabouts for the stainless steel versions in either 18 or 23-millimeter sizing. Best Buy's deal is one of the best we've seen for the Moto 360, and even though you may be wary of the second-gen model
on the horizon
, the revised, $149.99 price point for the metallic flavor is a genuine bargain.
We're likely to witness a spate of new smartwatches in the run-up to the notoriously busy fall period, as the biggest names in tech continue to push this emerging product category. Thus, if you do take advantage of the Best Buy saving, keep in mind that your particular model mightn't be in vogue a few months (or even weeks) down the line.
Still, if you've been waiting for a stylish smartwatch to go a little cheaper, Best Buy has 150 reasons why you might like to go for the Moto 360 with a metal band. Check the deal out at the source, and let us know whether you're sold by dropping us a comment.