Cortana will now flip a coin or roll dice using a random number generator
9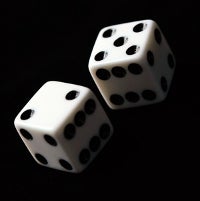 We know that
Cortana is great at forecasting World Cup games
and can
also predict NFL contests
(although not against the spread). Now, it appears as though the virtual personal assistant can also roll dice and flip a coin. Most likely, Cortana has been fitted with a random number generator that is called upon for these occasions.
Apparently, these features are only available for now on the U.S. version of Cortana. According to Windows Phone 8.1 users in the states, asking Cortana to "roll dice" will result in one die being rolled on the screen. Tell Cortana to "roll the dice" and a pair of dice will roll on the screen.
Siri will roll two dice, and flip a coin. although the results are only written and do not show up in a graphic form. Google Now won't flip a coin or roll dice for you, but the personal assistant will tell you about some apps (many of which are free), which will handle both chores.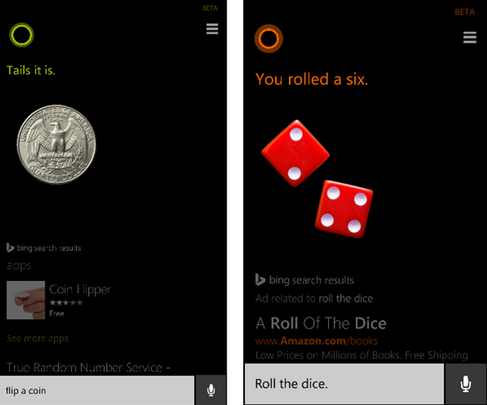 Cortana will flip a coin and roll dice for you
source:
Reddit
via
WMPoweruser