Cortana's World Cup streak ends at 14
39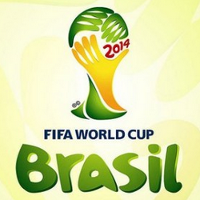 So, you figured that you would take your Windows Phone 8.1 powered device to Las Vegas, and make a fortune sitting in the casino betting Cortana's picks on sporting events. Using algorithms, Cortana had made predictions during the World Cup football tournament that proved to be pretty amazing. She was right on, predicting the winner for 14 consecutive games in the Knockout Round. That compares to a 60% success rate she had during the Group Stage of the World Cup.
But the streak has been ended by Friday's victory by the Netherlands over Brazil, 3-0, for the third place trophy. The Netherlands were the favorites following Germany's embarrassing 7-1 rout of the host country's team in the semi-finals. Still, Cortana incorrectly had Brazil picking up the win.
As for the final, Cortana picks Germany to win it all against Argentina. That aligns the virtual personal assistant with just about every prognosticator in the world. By the way, the actual picks are made using Bing's prediction engine, which is taking a number of factors into consideration such as the teams' records, strength of schedule, margin of victory in past matches, any home field advantage, the playing surface, and the weather.
With the NFL regular season less than 2 months away, looks like Microsoft has a whole new group of potential Windows Phone 8.1 buyers it can advertise to.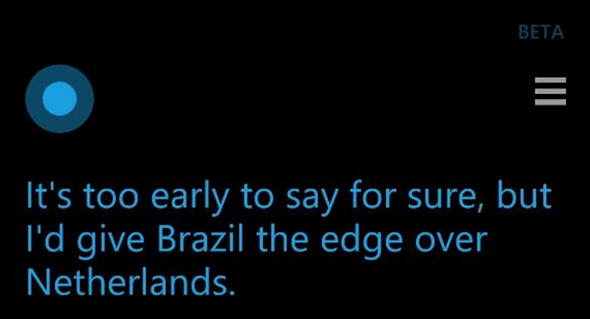 Cortana takes her first loss in the Knockout round
source:
WMPoweruser
UPDATE:
With Germany's thrilling 1-0 victory over Argentina in extra-time, Cortana finishes the Knockout round an impressive 15-1.