Component shortages slow Windows Phone 7 sales, relief coming soon
2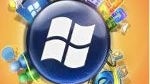 Windows Phone 7 devices just made their debut in the past days and it seems component shortages are the main reason to slow down their sales. Korean manufacturer HTC reported difficulties procuring enough components for the surging number of WP7 smartphones.
Holiday season is right around the corner
and growing demand for the company's Android and Windows Phone 7 products played its part too. HTC is hopeful to respond to the high demand by December despite the expected peak in sales at the end of the year.
Unofficial reports put first-day sales of Windows Phone 7 handsets at 40,000 units, dwarfed by Apple's iPhone 4 stunning 600,000 first-day sales. However, it's all suggestions with no official figures yet. And others claim WP7 phones like the HTC HD7 are flying off the shelves and have actually sold out. Whatever sales turn out to be, it is clear that the new OS has a lot of potential. Don't forget to catch up with our
in-depth look of Redmond's latest and greatest
!
source:
Digitimes
via
WMPoweruser
Recommended Stories