Cell Phones Holiday Gift Guide 2010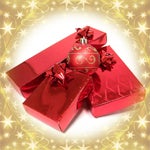 Indeed, everything is very joyful and cheerful, until the nasty part comes - presents. Not that shopping for presents for all of your relatives, friends and close ones is boring or unpleasant or something. No. It's just devilishly HARD! Choosing the appropriate present for each and every person on your list requires a lot of creative potential, which, unfortunately, very few of us can spare in the midst of the Holiday season hustle.
But never fear - phoneArena geeks are here! Yeah, yeah, very funny... But if it weren't for us last year you'd have bought that egg stand for your wife, wouldn't you? Now, that's funny! Anyway, we're all good souls here, so it's just another year and another Holiday Gift Guide for our beloved users! So why don't you check those savings of yours and meet us on the next page, where we'll see what Santa Verizon has in store!