Windows Phone 7 Walkthrough
7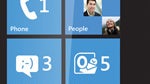 This is a walkthrough of the Windows Phone 7 operating system. If you want to see how it performs on a real phone, feel free to check our HTC Surround Review and Samsung Focus Review.


Introduction:
If you're keeping a close eye over what's going on in the mobile industry (you most probably are, in case you're reading this), then you certainly know that we're living in a pivotal year for Microsoft's part in this business. It was only about a week ago when the very first Windows Phone 7 smartphones got announced, and we are just witnessing the official launch of some of those handsets. As you might expect, some people have already buried Microsoft's next-generation OS, saying that "the world doesn't need another platform". However, bearing in mind that these words actually came from the mouth of Andy Rubin (head of Android OS), we did not want to jump to any conclusions before we actually got a chance to play with a WP7 device.
That time has come, so it's our turn now to say a thing or two about Redmond's new endeavour. In this article you are going to learn pretty much all there is to learn about the OS, as we are going to take a trip through its fundamentals and extra features that will either pay back to Microsoft, or, Heaven forbid, turn into the catastrophe that KIN was. For the record, we are not being pro-Microsoft, we're just compassionate, okay?
Windows Phone 7 – a different kind of phone?
Having played with a Windows Phone 7 smartphone for some time now, we can say one thing with a pretty high degree of certainty – Microsoft is serious about this. And this fact should not be overlooked by neither customers, nor competition. Sure, we all can have our doubts towards an eventual Microsoft comeback, as we remember the now considered dead Windows Mobile. Poor ole Windows Mobile... it tried to fit so much stuff in its relatively limited capacity that it eventually fell victim to an ugly and uninviting interface, lag issues and total lack of fun factor.
Anyway, it doesn't take a genius to realize that Windows Phone 7 is a totally different story. Not only does it stay away from all WM, but it also manages to differentiate itself from the existing mobile operating systems by providing a new type of user interface. As it should, because everyone knows how tough catching up is going to be.
Basically, Microsoft Windows Phone 7 is centered around various hubs. Some examples of such hubs can be "People", "Office", "Games", "Music and Videos", etc. So, when you tap the "Music and Videos" button you won't be taken to a specific app, say, a multimedia player of some sort. Instead, you end up in an area where you can swipe left and right in order to reach different features (like the music controls) or content (like what's new in the Marketplace, or your song history).
That's how Microsoft's new platform works in a few words. We definitely find it innovative and refreshing, compared to other interfaces found on today's phones. That said, there is a slight chance of it being ahead of its time. And while this will probably become clear in a few months, there is still much to be said about Windows Phone 7. So let's not waste any more time and get down to business.