Claimed Sony Xperia G midranger snapped together with the Z1
13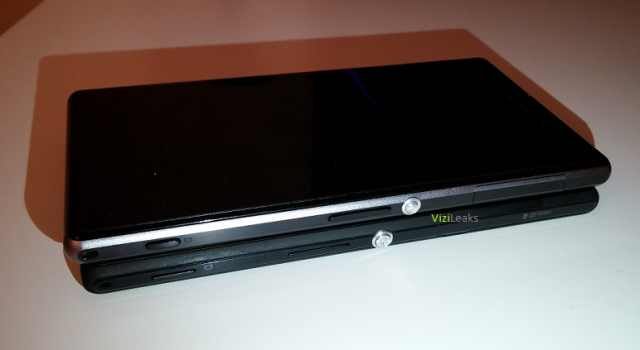 Xperia Z1
, and the tweet states that's a new kid on the Xperia block, marked with the letter G. It evidently sports a tad smaller size, compared to the Z1, indicating maybe a 4.6" or 4.8" display, unless Sony has shrunk the bezel and managed to slap a 5-incher in there.
If that's the D1503, which appeared in benchmarks, the midranger will offer a 720p HD display, powered by a
1.4
GHz quad-core Snapdragon 400 processor. It is also listed as running the latest Android 4.4 KitKat, so there's a chance we will see it announced at
Sony's MWC event
, alongside the eventual
Sirius
flagship.