China Unicom says Apple iPhone helped carrier get higher earnings last year
1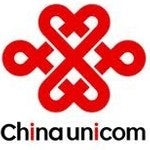 Executives working for China Unicom are saying that the
Apple iPhone generated better than expected sales for the carrier
, which led to a 14% rise in profits last year. China Unicom says that it produced growth in both its 3G wireless business and its fixed line business which resulted in a net profit last year of 4.23 billion CNY ($672 million USD) up from 2010's $3.7 billion CNY ($587 million USD). The net profit figure for 2011 missed analysts' consensus of 5.45 billion CNY ($865 million USD) produced by Thomson Reuters.
China Unicom is the second largest carrier in China after the world's largest carrier
China Mobile
. Unicom President Chang Xiaobing said he still expects the company
to turn a profit this year
despite the continued rise in subsidies being paid to phone manufacturers like Apple. These subsidies allow the customers of the carrier to save money to upgrade to a new handset in return for getting locked in to the carrier's monthly payment plan. Last year, China Unicom paid 5.79 billion CNY ($919 million USD) in subsidies. Because customers are locked into a high priced rate plan for two years, the carriers make money despite laying out some of the price of the phone for hot devices like the Apple iPhone 4S.
China Telecom launched the device earlier this month
. However, because of
violence that took place outside an Apple Store in the country
on China Unicom's launch day for the iPhone 4S, the only way to purchase the Apple iPhone 4S in the country is through China Unicom or China Telecom, or from Apple's online store. You still
cannot purchase an Apple iPhone 4S from an Apple Store in China
.
Apple feels that is has just started scratching the surface in the country's market. With over 1 billion cell phone users, China is the
largest mobile phone market in the world
and Apple is still working on getting its touchscreen device to handle China Mobile's proprietary network. With over 600 million customers, the carrier is a great reservoir of untapped potential. An analyst for Morgan Stanley says
she expects Apple to sell 40 million units of its smartphone in the country next year
. That estimate is based on Apple selling its device on all three of China's major carriers by 2013.
source:
AppleInsider