Check out BBM's location sharing with Glympse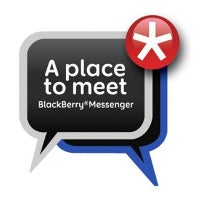 If BlackBerry CEO John Chen has his way, BBM will be an important money making part of the company. Chen has monetized the messaging app by
opening the BBM Store and selling stickers
, and by
charging companies for an advertised BBM Channel discussion group
. The messaging app also helps BlackBerry by increasing in value. The more eyeballs that view the site, the more BBM is worth.
Opening up BBM to Android, iOS
and Windows Phone
will increase the value of BBM, which makes BlackBerry more valuable. Adding features like BBM location sharing with Glympse, will also increase the valuation of the messaging app.
You can open up your location to selected BBM users, for a set period of time. It's simple. While in the middle of a BBM conversation, hit the share button, followed by the Glympse button. You can then select how long you want your location to be shared, and then click on send. That's all there is to it. Once the time period you've set expires, you become invisible once again.
To watch the entire process, you can click on the video below!
source:
BlackBerry