BlackBerry continues to take it on the chin in the U.K.
12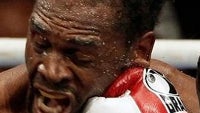 The latest numbers from Kantar Worldpanel are due out any day, but we have a little teaser from the company as it released market share figures for the U.K. and they reveal that BlackBerry continues to have problems in the region. In June of 2012, the Canadian OEM had a 10.6% market share, well ahead of the 3.7% earned by Windows Phone at that time. Move ahead a year and Windows Phone now holds an 8.1% market share in the U.K. which is
more than double
the 4% share of the market held by BlackBerry. This comes despite the new BlackBerry 10 OS and three new models that have been released. A 5 inch model, the
BlackBerry A10
, is
expected to launch in time for the 2013 holiday season
, although it might be too late to help reverse BlackBerry's fortunes by then.
Topping the list in June was Android with its 56.2% of the U.K.smartphone market. That is down a full percentage point from the 57.2% that Google's open source OS had earned last year, and down from the 56.6% that Android achieved in May 2013. Meanwhile, iOS has seen its momentum pick up in the U.K. In June 2012, iOS had 25.6% of the region's market, rising to 29.9% in May and 30.5% in June 2013.
"Although the flagship iPhone 5 was widely credited with boosting Apple's global results last week, much of the market share growth for [Apple] in Britain is thanks to the competitively priced [three-year-old] iPhone 4 attracting first-time smartphone buyers."
-Dominic Sunnebo, analyst, Kantar Worldpanel
Kantar's analysis says that the device responsible for Apple's success in the region is the three-year old
Apple iPhone 4
,
which has been picking up sales as an entry-level iPhone model
as we mentioned on Sunday. This model could be replaced by
a low-cost Apple handset that could be called the iPhone 5C
if an earlier leak of retail packaging was legitimate.

BlackBerry continued to lose market share in the U.K. in June
source:
Telegraph
via
WMPoweruser
Recommended Stories