With low-cost Apple iPhone 5C in the works, Apple iPhone 4 still sells well globally
18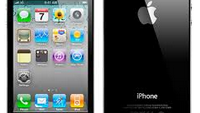 A picture showing
a number of plastic packaging containers with the name iPhone 5C printed on the side
has everyone thinking that they have found the actual name of the low-cost version of the iPhone. For some time now, the device was dubbed the
Apple iPhone Lite
. Whatever the model is called, it is expected to be sent into emerging markets as an attempt to pry business away from entry-level handsets like the
Nokia Lumia 520
. But it is not like Apple doesn't have a model now that competes in that niche. The
Apple iPhone 4
, first launched in 2010, is currently considered the entry-level model of Apple's smartphone line and according to the Wall Street Journal, is still
selling quite well
.
According to analysts, the Apple iPhone 4 played a huge part in the
larger than expected 31.2 million iPhones that were sold during Apple's fiscal third quarter
. Wall Street had been looking for Apple to report sales of 26.5 million units. Apple did acknowledge that the
Apple iPhone 5
was its best seller, which you would expect. But the Cupertino based tech titan did agree with Wall Street that iPhone 4 sales played a big role in the reported sales figures. Apple CEO Tim Cook said in a conference call following Apple's earnings announcement last week, that the company wants the iPhone 4 to act like a magnet to attract first time smartphone users. "
We want to attract as many of these buyers as we can
," said the executive.
Apple has started to push out the Apple iPhone 4 to countries like India. Between April and June, Apple shipped out 205,000 units of its iconic smartphone to the country which was
up nearly 300%
from last year and 41% sequentially. According to Cook, "
India was up over 400%
." Apple also started a promotion in India that allows users of another smartphone to trade it in to Apple and get as much as a 7000 Rupee ($117 USD) discount on the purchase of an Apple iPhone 4.
In the U.S., the Apple iPhone 4 is free with a signed two-year contract. But the new Apple iPhone 5C, if indeed that is what the low-priced phone will be called, should replace that model with the Apple iPhone 5 becoming the new mid-range offering. The
Apple iPhone 5S
or Apple iPhone 6 will be the new premium smartphone produced by the manufacturer.
source:
WSJ