BlackBerry announces SDK for 10.3, tips a square-screened 4.5 inch device
99+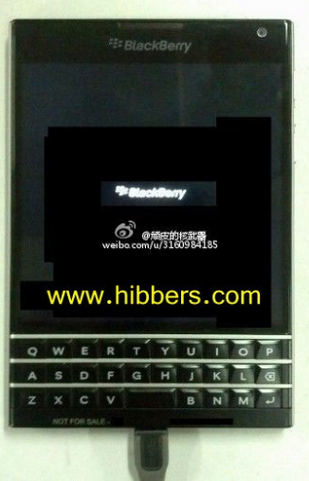 Picture alleged to be that of the BlackBerry Q30
BlackBerry might have officially confirmed
the strange looking BlackBerry Q30/Windermere device
when it announced the release on Wednesday, of the SDK for BlackBerry 10.3. The manufacturer told developers that the new build will only be used in new BlackBerry handsets, with no plans to push it out as an update to current models. But don't fear, BlackBerry 10.3.1 will be made available to all current BlackBerry 10 handsets as an OS update, later this year.
The new hardware will continue to use the 1:1 (for QWERTY equipped models) and 16:9 (for "All-Touch" phones) aspect ratios. Resolutions will remain 720 x 720 for the QWERTY models, and 720 x 1280 for the "All-Touch" phones.
But BlackBerry also hinted that there will be a new phone with a 1440 x 1440 resolution and a pixel density of 453ppi. These specs
perfectly match up with the rumored BlackBerry Q30/Windermere
, which is a squarish-shaped phone with a strange QWERTY keyboard that lacks numerical keys and keys for punctuations.
Rumored to be launching in November, is a device called the BlackBerry Classic
, formerly called the
BlackBerry Q20
. This phone goes old school with a physical QWERTY keyboard, a track pad and function keys. Battery life is expected to be tremendous. The phone will be released with BlackBerry 10.3.1 pre-installed. A 10.3.1 SDK will be available later this year.
source:
BlackBerry
via
SlashGear