BlackBerry Classic Review
99+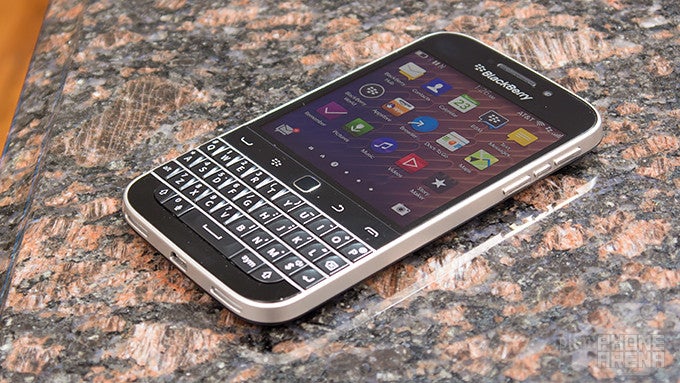 Introduction
BlackBerry is bleeding profusely, struggling to stay afloat amidst the competition. By now, it's quite obvious that they're no longer the trailblazing company they once were – so they've tried to reinvent themselves with devices and a new platform to keep up with the times. From the all-touchscreen
Z10
, to its redefined QWERTY in the
Passport
, there's no arguing that BlackBerry has been experimenting a lot in order to find that "right" form factor. Unfortunately, none of them have been able to make a significant impact on consumers. Enter the
BlackBerry Classic
, an old-school 'berry that employs an iconic design. Indeed, it's a modern spin on a classic, but is it something that'll really bring back consumers to BlackBerry's circle?
The package contains:
microUSB charging cable
Wall charger
Stereo headphones
Owner's manual
Design
Nostalgia comes full circle with this one, as we're reminded of the BlackBerry Bold 9900.
Frankly, the BlackBerry Classic looks almost identical to the 2011-made
BlackBerry Bold 9900
– though, it's slightly larger in size. On one hand, we love the classic design, but on the other, we would've liked to see a more profound, evolutionary design. In all honesty, the design is a stark contrast to the BlackBerry Passport, which sports a daring industrial design for the times. Instead, the BlackBerry Classic comes off as tepid, one that attempts to give the classic design some notoriety once again, but comes off as being nothing more than nostalgic.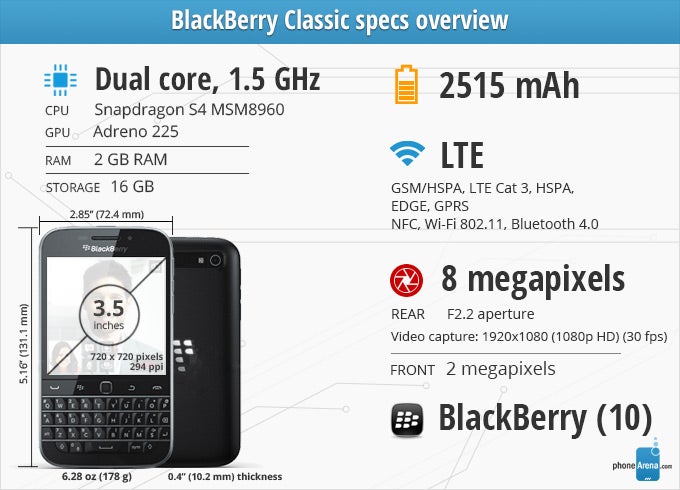 Keyboard
Boy does it feel good to see this classic keyboard again! It's a hundred times more useful than the Passport's awkwardly arranged keyboard.
Thank goodness BlackBerry decided to use the classic Bold keyboard from yesteryear, as opposed to the newer layout and style of the Passport keyboard. No longer are we struggling to type on this QWERTY, as it features the same sculpted keys, stainless steel band separators, and tactile responses that made the old BlackBerry smartphones such a joy to type on. At the same time, the Classic brings back the optical trackpad and physical set of buttons beneath its display – providing another alternative to navigation and operating the platform.
Display
It's not ground breaking in any sort of way, but its 1:1 aspect ratio is what gives it that "classic" BlackBerry look.
Gazing at the display of the BlackBerry Classic, it becomes clearer that this isn't meant to be the most premium offering from the company, as it features a 3.5-inch 720 x 720 display with Corning Gorilla Glass 3. It's smaller and lower resolution than the Passport display, but we find it more than detailed with its pixel density count of 294 ppi – that's plenty enough to give fine details a fair amount of sharpness.
Impressively, the Classic's display emits a potent 900 nit brightness, which not only makes it more than visible on the brightest of days, but it's unequivocally the brightest display on a smartphone we've come across ever. Everything seems to be in good order with the display, since there are several great characteristics with it. However, our biggest complaint is actually is its size. Due to its square nature and smaller size, we're constantly causing apps to "minimize" whenever we flick our finger from the bottom bezel towards the top – like the action needed to scroll vertically in the browser.
Display measurements and quality
Recommended Stories