BlackBerry Rome is benchmarked by Geekbench?
19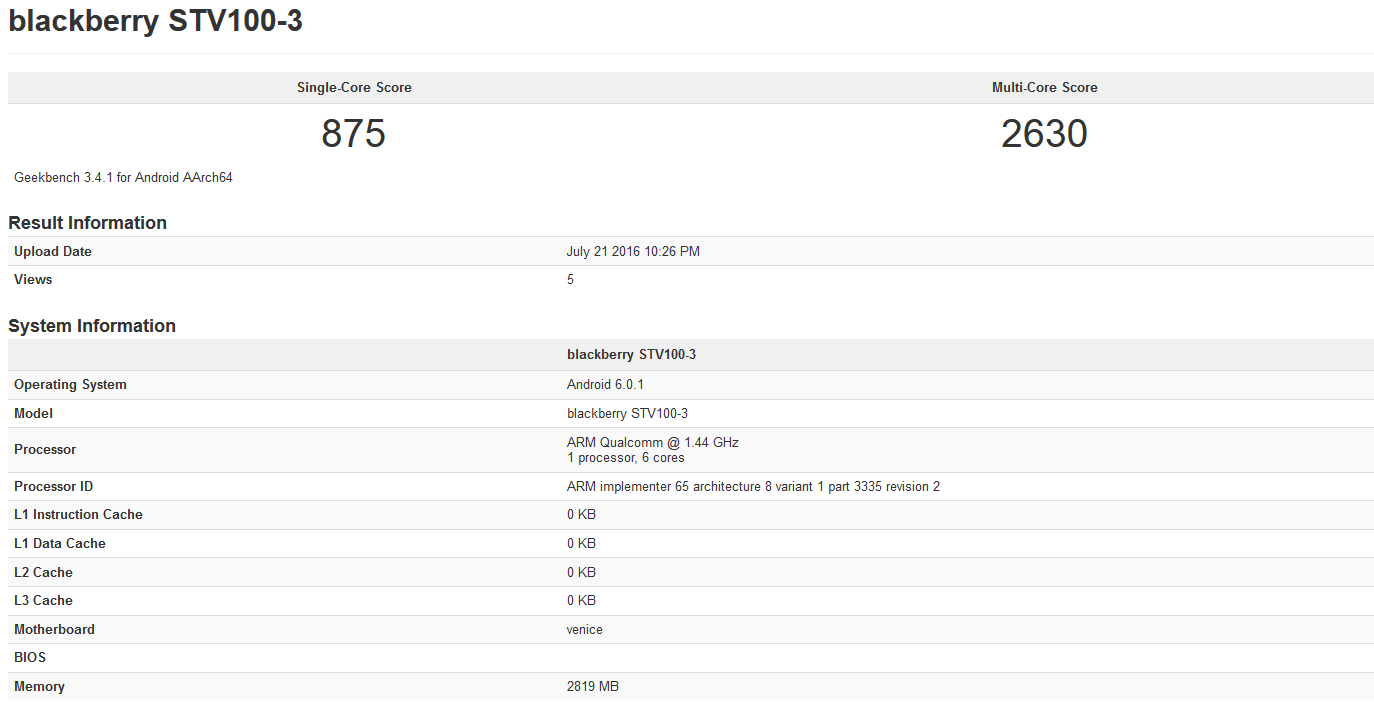 BlackBerry Rome is benchmarked by Geekbench
If you're a BlackBerry fan, today has been pretty exciting with the news that
the FCC had certified the BlackBerry Hamburg
. The documents posted on the FCC website revealed that the phone is manufactured by TCL, which owns Alcatel. This pretty much confirms earlier rumors that the Hamburg is actually a re-branded
Alcatel Idol 4
. Expected to be priced at $270, today's news indicates that it won't be too long before the Hamburg is unveiled in the states.
And today, we might have seen the phone code named the BlackBerry Rome also get benchmarked on Geekbench. Unlike the Hamburg, the Rome is believed to be a flagship model with a physical BlackBerry QWERTY keyboard. The model number of the phone tested on Geekbench is STV100-3. Consider that the
BlackBerry Priv
is model number STV100-1 and the BlackBerry Hamburg is STH100-2.
The Geekbench test revealed that the BlackBerry Rome is powered by a hexa-core CPU as opposed to the octa-core CPU supposedly employed by the Hamburg. The Geekbench test also revealed that Rome will sport 3GB of RAM, with Android 6.0.1 installed.
We expect BlackBerry to present a roadmap next week, at which time we should find out more about the company's next few handsets.
source:
PrimateLabs
Recommended Stories