BlackBerry Bold 9930 to be priced at $249.99 with signed contract for Verizon
25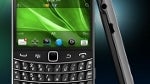 Yesterday, we reported that the
CDMA flavored
BlackBerry Bold 9930
would be launched by Verizon via direct fulfillment on August 15th, and through Verizon stores on August 25th. What we didn't have then was a possible price of the unit, a situation that has now changed. Thanks to a
leaked screen shot of a Verizon computer page
, we have discovered that the Bold 9930 will be sold for $249.99 with a signed two year pact. This matches the price that a leaked flyer suggests that Sprint will be offering the same phone for,
as we told you
yesterday. To qualify for the subsidized price, a data plan of $29.99 monthly, or higher, is required.
The full retail price of the BlackBerry Bold 9930 is $509.99 and a pre-paid version will cost you $444.99; we expect we will hear more information about that option when the phone is properly and officially announced by Big Red. If you decide to go ahead with this phone, you had
better be sure it is what you want
because you probably will have it in your palm for at least 2 years with the Early Termination Fee for this device coming in at $350.
RIM has high hopes for the BlackBerry Bold 9930. Resembling the Bold 9000 and offering a physical QWERTY that is 6% wider than the keyboard on the latter model, the device
would appear to be a sure hit among BlackBerry users
. With a browser that can render sites with the best of them, a speedy processor, plenty of RAM and a 2.8 inch responsive touchscreeen, the Canadian based manufacturer hopes that it can woo some Apple and Android users over to the 'Berry farm before
RIM's ambitious QNX driven Superphones
are launched early next year.
source:
Crackberry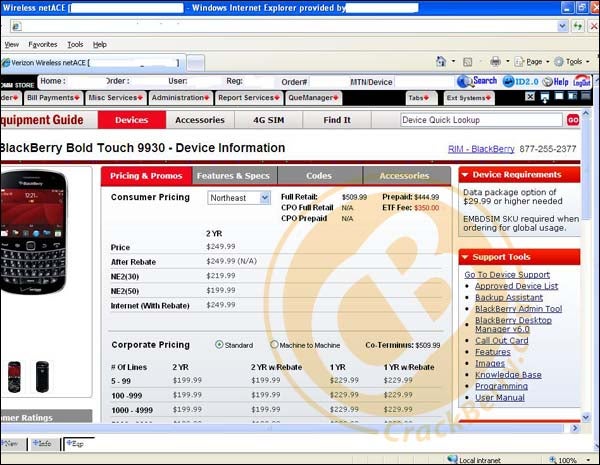 This leaked Verizon screenshot shows that Big Red plans on selling the BlackBerry Bold 9930 for an after contract price of $249.99, matching Sprint