Best wallet cases for Google Pixel and Pixel XL
2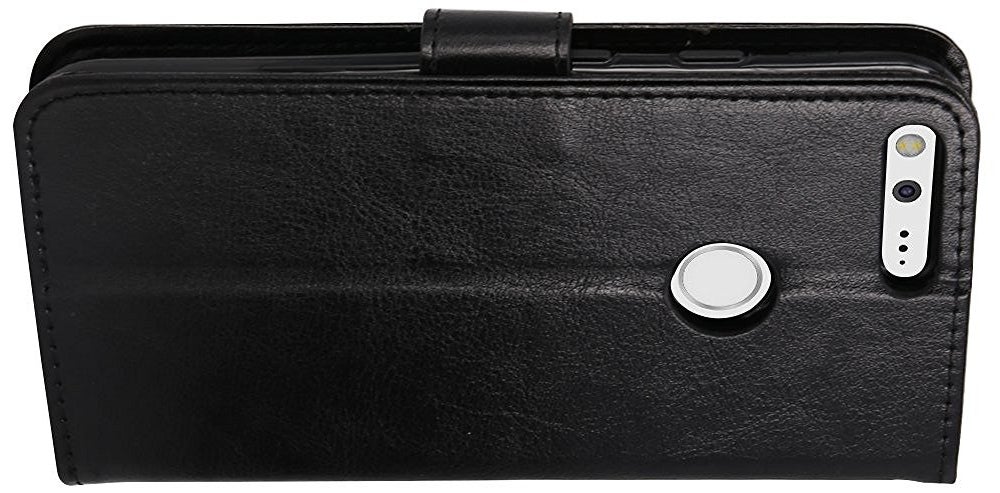 If you own a
Google Pixel
or
Pixel XL
, and you're a fan of wallet cases but you didn't manage to buy one for your new phone yet, we're here to help. We went on a mission to search for the best wallet cases for the Google Pixel and Pixel XL, and we think we found them. We're inviting you to discover what we found below.

Whether they're cheap or expensive, all the wallet cases listed in this article provide seamless access to buttons, rear camera, ports, and the fingerprint sensor of the Pixel and Pixel XL. The cases are presented in alphabetical order. Enjoy!

Made out of TPU (thermoplastic polyurethane) and synthetic leather, the Abacus24-7 Slim Wallet is an atypical wallet case. It's not a flip-type case, thus it doesn't offer internal slots. However, it's got a pocket on the back, which can seemingly accommodate two cards. Since it's not a flip case, this accessory doesn't cover the screen of your Pixel, though it has a raised lip that prevents direct contact with flat surfaces.
The Case-Mate Wallet Folio is made out of finely crafted authentic leather, and offers an elegance that not many other Pixel cases have. Inside, you'll discover several slots for cash and cards, plus a proper case that holds your Google smartphone in place. The Wallet Folio is definitely on the expensive side, but at least it comes with lifetime warranty.

This PU leather (aka not genuine) wallet case from LK will do a decent job protecting you Google Pixel and Pixel XL, while also offering a few internal card slots, plus a separate pocket for cash. The case features a magnetic closure to secure your phone, and has a kickstand mode for hands-free viewing. Mind you, some owners of the LK Wallet Flip are reporting that the case makes it difficult to take a proper photo when the rear camera's LED flash is on, so that's certainly a thing to consider before getting this product.
Mangix Flip Leather Wallet Case
Here we have another affordable wallet case that's made out of PU leather, yet still looks pretty good. The case has only one internal pocket, so it's not as good at being a proper wallet as other options on this list. On the plus side, the Mangix Flip is pretty thin.
Shop-Leather Handmade Vintage Case

Fans of vintage leather will surely appreciate this handmade case from Shop-Leather. With the Shop-Leather Handmade Vintage case, your Pixel or Pixel XL will gain an unconventional charm, while being protected by a bumper case that's placed inside a genuine leather-made wallet. You're also getting generous inner pockets for cash and cards, plus a wrist strap.