Best Buy's release date for the Motorola DROID 3 is set for July 13?
32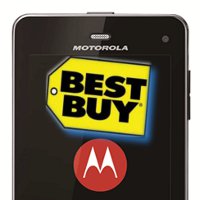 Even though the
Motorola DROID 3 is official over in China
, there is still a good amount of people wondering when it'll land here stateside – especially when the original model was monumental in shifting Android to a whole new level
At this point, we've seen and absorbed a
good amount of leaks
regarding the
Motorola DROID 3
, but the latest one gives us the delightful news that it'll be arriving right at mid-summer. Looking at the leaked shot of
Best Buy's
internal system, it shows that the big box retailer is positioned to have stock of the handset by
July 13th
, which happens to be a Thursday. With less than a month away, it should give most people an adequate amount of time to think about whether or not they should pick something else instead.
source:
Droid Attic
via
Engadget