LTE version of Motorola XOOM and Motorola DROID 3 each make Verizon's MAP list
11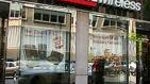 It looks like both the LTE version of the
Motorola XOOM
and the
Motorola DROID 3
are about to be launched by Verizon. Big Red has added both devices to its
MAP
(Minimum Advertised Price) list. As Verizon noted in its memo, the MAP price relates only to prices shown on an advertisement. Actual selling prices can be lower.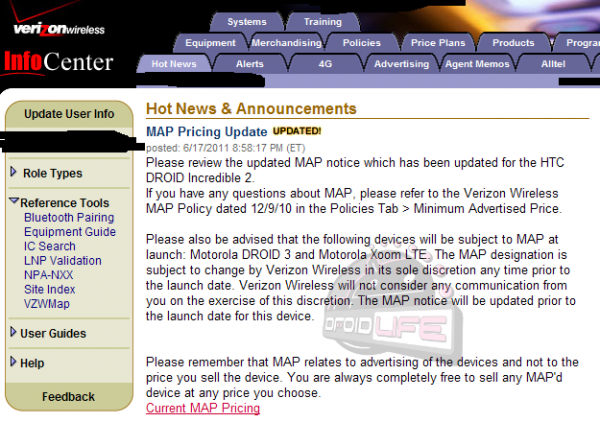 The Motorola XOOM LTE and the Motorola DROID 3 have been added to Verizon's MAP list
Remember that
mystery
Honeycomb tablet from the Verizon ad
we showed you
that was first
pulled
by the carrier and then
released
again? There is some speculation that perhaps that tablet is the Motorola XOOM LTE, but that is considered a
longshot
. Much more likely is the idea that the Motorola XOOM 4G will look exactly like the Wi-Fi version of the tablet, except with the LTE radio inside. With the Motorola XOOM LTE soon to launch, those who have already purchased the device with 3G connectivity aboard should soon be getting the
official letter
from Motorola about sending their tablet in for the LTE upgrade. Earlier this month, Motorola admitted that some XOOM owners were
mistakenly
emailed about returning their device.
As far as the Motorola DROID 3 is concerned, we recently
reported
that Big Red plans on a July 7th release of the handset. We just
informed you
the other day that the
Motorola Milestone 3
was officially announced in China and since that is basically the GSM version of the DROID 3, the latter device should soon be introduced to a waiting
U.S. audience
looking to continue enjoying the DROID experience but with new features like a
dual-core processor
, a larger
4 inch screen
and the sharp
qHD resolution
on the display. Also improved is the 8MP camera on back and the front-facing shooter. One of the Motorola DROID's most criticized features, its physical QWERTY keyboard, has also been improved with an added 5th row of numbers.
source:
Droid-Life
Recommended Stories