Best Bluetooth headsets (February 2016)
7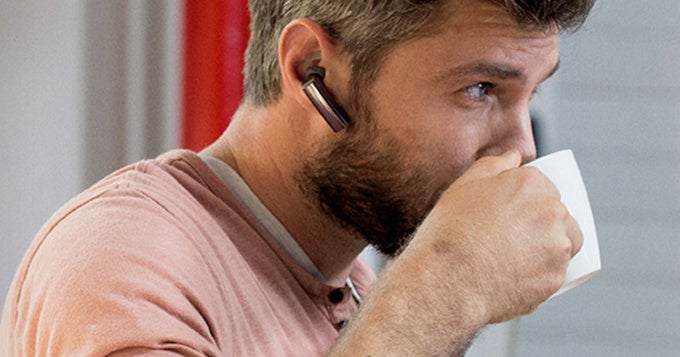 Whether you are driving, being active or want to stay connected and able to talk at all times, a Bluetooth headset is not just a luxury: it's a necessity.
For many, Bluetooth headsets are a need, not a luxury
Yet, among so many offerings on the market, it might be hard to pick the best ones that are worth your hard-earned dollar. That's why we are highlighting the best Bluetooth headsets available on the market right now (in early 2016). Just as it is with phone, there is not one-fits-all solution: some of these headsets have great audio clarity, but don't excel in battery life, others have both, but price is high, and so on, and so on.
That's why we've picked multiple models with all their pros and cons, but despite none of them being perfect, they should get the job done with quality way above the average. Take a look at the best Bluetooth headset that you can currently buy in February 2016.
Plantronics Voyager Edge
Price: $80 (on sale at Amazon, regular price is $130)
The Plantronics Voyager
Edge
is one of the most 'critically acclaimed' products out there: it has great sound quality, decent battery life and very good noise reduction so that you can hear your callers without much of an issue in most environments. It's worth noting that everything is well polished in the Voyager Edge: from the design of the gadget itself, to the charging cradle, the way it handles voice commands, the sensors, and it is comfortable to wear.
Jabra Eclipse
Price: $130
Very elegant and stylish, the Jabra Eclipse is a sleek Bluetooth headset that supports HD voice and works with up to two devices. A neat extra is that it supports getting software updates wirelessly. It works with the Jabra Assist application for mobile devices, while battery life is officially said to be around 3 hours. You can place it in the specially provided in the box cradle for charging and that is a very cool charging solution. It also works with Siri without any issues.
Moto Hint +
Price: $130
The stylish and almost invisible Moto Hint + (also known as the second generation Hint Bluetooth headset) is a big improvement over the original in terms of voice quality and loudness (so that you can hear it in louder environments), while it retains the great looks.
Jawbone Era
Price: $130
With its distinct visual style, the Jawbone Era is a headset that is easily remembered. And it's a good one: with very good audio quality in calls and it does great with noise cancellation, but when compared against something like the Plantronics Voyage Edge at the same price, it does seem just slightly bit less clear. It also seems to have a slightly more limited battery life, but all of these are not huge issues, just things to consider as this still remains a good buy in our view.
Sennheiser Presence Basic
Price: $142 (on sale at Amazon, regular price is $170)
The Sennheiser Presence Basic is the most expensive headset in this selection. This could be because of the Sennheiser brand name, or for something else, but fact is that it sounds very good with its signature feature being its absolutely great battery life. Still audio quality - while good - is not on par with headsets like the Plantronics Voyage Edge.
Motorola Boom
Price: $39 (on sale at Amazon, regular price is $90)
The very affordable and likable Motorola Boom is often said to be very comfortable to wear, remaining almost unnoticed in the ear. It features fairly good audio quality and more than decent battery life, but is way below average when it comes to noise cancellation.
Plantronics Explorer 500
Price: $60
Finally, the Plantronics Explorer 500. An afforable option at just $60 over at Plantronics official website, it does not impress with audio quality, but gets the job done and maintains a stable connection. It also handles itself well in noise environments where it packs sufficient loudness, so that you can hear your callers.