Stanislav Serbezov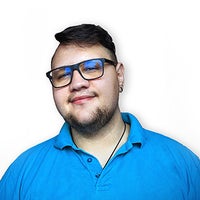 [email protected]
Stan fell in love with smartphones as soon as he got his hands on an Android phone, which prompted him to push the boundaries of capability and customization to the max, turning him into a software expert and 'droid fan in the process.

Stan — going by the nickname of Stako — started his writing career at an early age too, becoming published while still in high school. He embarked on his journalistic career via writing for the national media MetalWorld, which he is still a part of. He's also a big fan of creative writing, and hopes to someday publish some more of his works.

When he was a kid, smartphones didn't exist, but he can remember vividly of dreaming about a device that can fit his pocket, yet do all the things that the TV could, and more. He was eight when he got his first phone: the legendary Nokia 5110, which sits in his mind as hard to fit in a pocket, but fun to play Snake on.

Years later, phones like the BlackBerry 9350 Curve and the Samsung Galaxy A4 helped ignite his obsession with customization, optimization and emulation. He still loves testing the abilities of smartphones, often turning them into retro game consoles, digital audio workstations and even desktop PCs. Even though Apple phones won't let him do that, he loves and respects them just as much, with the iPhone 4s being the most important phone ever made, in his opinion.

Beyond that, Stako has many hobbies, prominent among which are photography, design, composition and gaming. He's dedicated to art forms that he can explore as a one-man band, as he feels that is the best way to train your mind for objective thinking.

Nowadays, his favorite thing to do is study open-source technology and consoles. He believes that the modern scene is heavily inspired by his favorite Pebble Watch, and devices such as the Arduboy and the Playdate are some of his favorite pieces of tech from recent years.
Recent articles by Stanislav