Baseball's best app, At Bat, gets annual Spring Training update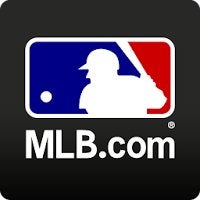 If you love baseball, At Bat is the one app that needs to be on your phone or tablet. In 2015, it was the top grossing sports app in the U.S. for the seventh straight year. It also was the top grossing sports app in 97 countries. Fans used the app for 8.4 million minutes in 2015, and
Apple Watch
started supporting At Bat early last season.
This year, At Bat gets quite a number of new features for the Apple iPad including portrait and landscape orientation, multitasking split view, and picture-in-picture for live video and highlights on some iPad models. The redesign of the app for iOS devices adds Gameday, News Reader, Videos, and Sortable Stats. Android devices will see a material design UI revision for At Bat.
Now is the time when the app undergoes its annual Spring Training update. Among the new features, all subscribers get to hear radio broadcasts of every Spring Training game. You can track batter-by-batter action, too, and go through the stats (including fielding) for the exhibition season. And you will be able to keep on top of roster moves and all news coming from each team's Spring Training camp. Don't forget, you will be able to customize At Bat on your phone to feature your favorite squad.
While the most basic features are free, a premium season long subscription is $19.99. If you love the game, it is well worth the investment. You can also decide to pay $2.99 a month for the premium subscription. Those who upgrade will be able to hear radio broadcasts of every game, including postseason contests. You can choose between the road team's radio crew, the home team's play-by-play crew, or a Spanish language broadcast. You will also get to view live look-ins of certain games. The premium subscription includes MLB.TV's Game of the day, and in-game highlights.
It makes you wonder how you managed to survive all of those summers before At Bat was created!
Download At Bat (
iOS
|
Android
)
Screenshots from Baseball's best app, At Bat
source:
AtBat