BBM for Windows Beta receives update; public launch coming soon
2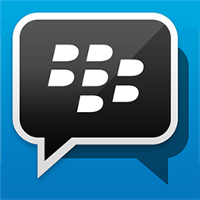 BlackBerry has sent out an update to the BBM Beta for Windows Phone. The update takes the app to version 1.2.0.9, and brings improved performance for those sporting a device powered by Microsoft's mobile OS. The major issue addressed by the update is "
the slow initial launch time on a fresh install
."
BlackBerry also said that it is very close to the public launch of BBM for Windows Phone. Currently, BBM offers versions of the messaging app for BlackBerry, iOS and Android, besides the Beta version for Windows Phone.
The more eyeballs that gaze upon BBM, regardless of the platform they are from, the more value it has. With that in mind, it is easy to see why BlackBerry has opened up BBM to the rival platforms. At this point,
there are about 91 million users of BBM
, and there are still some features that BBM has not yet brought over to the iOS and Android version of the app.
"We're very close to our next public launch of BBM for Windows Phone. Before that happens we need your support in testing the experience that a new BBM user would have"-BBM
Perhaps, the most desired of the missing features is BBM Video, which allows BBM members to conduct a video chat with another member. It's not that iOS users don't have FaceTime and Android users don't have other video chat options, but BlackBerry users have given high marks to BBM Video, and those on other platforms would like to see what the shouting is all about.
source: BBM (
WindowsPhoneBeta
)