BlackBerry now has 91 million active BBM users; new beta version of BBM available
23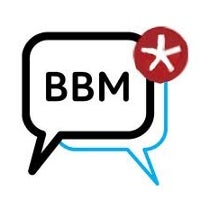 Ever since
WhatsApp was purchased by Facebook for $19 billion
, BlackBerry CEO John Chen has been working on growing the subscriber rolls of BBM. Chen opened the messaging service to iOS, Android and Windows Phone users, and added new features like the BBM Store and
BBM Stickers
. There are currently 55 sticker packs available to BBM users, with two new packs added each week. And in a preview of where BBM could be headed, in Indonesia,
BBM Money debuted
.
So what is ahead for BBM? With 91 million active members, the next beta version of the messaging app is available from the BlackBerry Beta Zone. And this new version of BBM includes a
sticker picker
making it easier and faster to select and use a sticker pack. With the new beta version of BBM, there is no need to select an HQ image to transfer, as images will be HQ by default. And with BBM status updates, Android users will be able to share what they are listening to with their BBM contacts.
Eventually, BBM Video and free voice calls will be made available to iOS and Android users. This is supposed to take place some time before the end of the year. Chen has said that
he wouldn't turn down $19 billion for BBM
. And while that was obviously a comment made with tounge-in-cheek, the BlackBerry CEO does plan on continually building up the messaging application to add value to the entire company.
source:
BlackBerry