BBM app for Android and iOS both receive update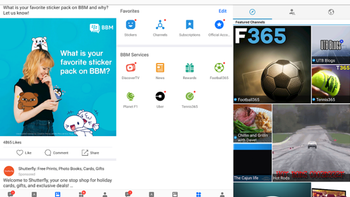 Both the Android and iOS versions of the app have received an update,
says CrackBerry
, that adds several features. The Android and iOS BBM apps now include:
A new interactive feed allowing users to like, share, or exchange comments related to your BBM friend's status.
Video calls will now match the size of the display on your handset, allowing you to see more of your family and friends; if you have a handset with a large screen, this is a nice feature to have.
Share your unique invite leak to add new members to your group.
You can now open, search or delete all of your files using the document tab in contact and group info.
BlackBerry has also updated its terms of service for BBM, which can be found at this link.