BBM coming for Android on September 21st, Apple iPhone on September 22nd
27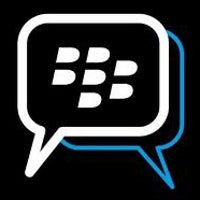 No more guessing, the official dates when BlackBerry will be rolling out BBM for both Android and iOS have been announced directly from the Canadian manufacturer. The update for Android will launch on September 21st while the update for iOS will start rolling out the very next day. The service, formerly exclusive to BlackBerry users, includes a number of social networking functions.
BlackBerry Chat enables real time conversations among BlackBerry, Android and iOS users. You will be able to see if your message has been delivered and read, and you will be able to tell if the person you are conversing with is responding to your message. You can also share photos and voice files. And with BBM, groups of up to 30 can communicate at one time. You can even share pictures and schedules.
With BBM, users can post a profile and a picture and users can instantly receive your status update. And right now there are 60 million BlackBerry members alone, averaging 90 minutes of use daily. More than 10 billion messages are sent and received each day, twice as many as are sent and received through other mobile messaging apps.
BlackBerry's announcement did not say anything about
an alleged 3 month exclusivity period
that Samsung's Android devices were rumored to be receiving.
"BBM is a very engaging messaging service that is simple to use, easy to personalize and has an immediacy that is necessary for mobile communications. With more than a billion Android, iOS, and BlackBerry smartphones in the market, and no dominant mobile instant messaging platform, this is absolutely the right time to bring BBM to Android and iPhone customers."
-Andrew Bocking, Executive VP for BBM, BlackBerry
source:
BlackBerry