August security update is pushed out for the unlocked HTC One A9, HTC 10
5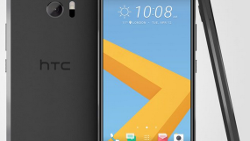 If you own the unlocked
HTC One A9
or
HTC 10
, you might be feeling a little more secure right now. The August security update has started rolling out to both models. VP of product management Mo Versi took to his Twitter account to pass along the information in a tweet. For some HTC models, this is the first security update received since June. The July security update is being mixed in with the August release that is being sent out now.
As we said, the updates are for the unlocked variants of those two models. According to Global Executive VP Jason McKenzie, sending out these updates for carrier versions of HTC handsets is "unrealistic" considering the time it takes the wireless operators to test the update and approve it.
If you're rockin' the unlocked HTC One A9 or HTC 10, keep your eyes peeled for notification that your phone has received the update. Once you do, make sure that you are on a Wi-Fi network before starting the updating process. You should also make sure that your battery is fully charged before you begin to download and install the security update. And if it doesn't reach your phone in the next few days, don't panic. They are sent out on a staggered basis which means it might take several days to reach your device.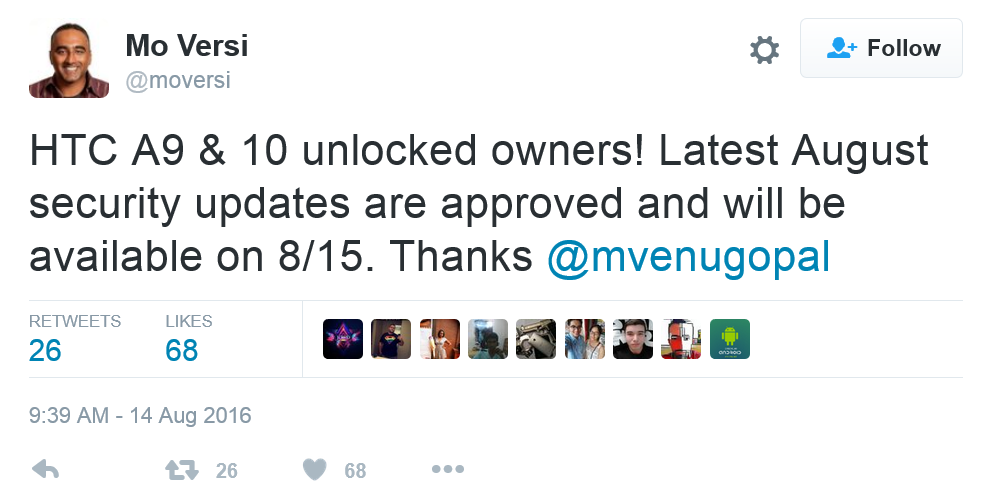 HTC executive Mo Versi spreads the word on the security update for the HTC One A9 and HTC 10
source:
@moversi