Asus to hold an IFA 2015 press event on September 2, teases a smartphone and a smartwatch
9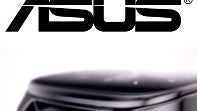 With IFA 2015 just around the corner, more and more manufacturers are expressing their intention to host a press event or a keynote at the trade show. Sony is probably the largest handset maker that has explicitly unveiled that it will be at IFA 2015 (with its event due on September 2), but we are more than certain that the majority of big players will make an appearance in two weeks' time.
Asus is the latest of the better-known smartphone makers to reveal that it will be attending the trade show. The press event is scheduled for September 2, and Asus hints at a few products that will likely debut - the ones that are of interest for us are the smartwatch that was clearly shown and probably the smartphone that was being hinted by showing its rear-positioned volume rocker.
We've been hearing here and there about an
unannounced Asus ZenFone device
that has already been certified in China and might just get unveiled at this year's IFA.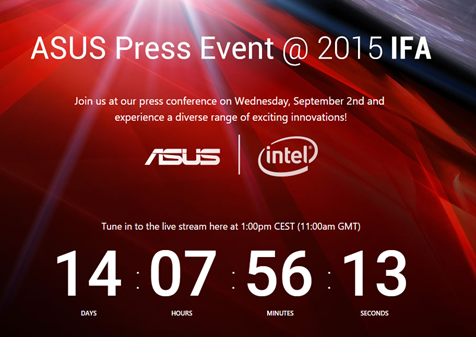 Renders and specs of the phone we're talking about have already been leaked, hinting that this Asus device is a mid-range one. It might end up being the one showed in Asus' teaser for its event (you can watch it by following the source link). We expect to see it unveiled in two weeks' time, but it will most probably not be the only one to debut. Let's not forget that Asus also has a smartwatch, the ZenWatch, and there's always the chance that the company might unveil a successor to the wearable.
We'll know more in two week's time.