Asus tells everyone to chill about the locked Transformer Prime bootloader, statement coming soon
2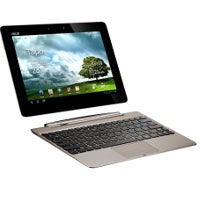 The
Asus Transformer Prime
has been both one of the most desired Android tablets since it went on sale recently, and a source of mishaps like
the GPS signal conundrum
.
Then came
the locked bootloader controversy
, adding to the mix. The early users, who already got their T-Primes, raised hell about the tablet shipping with a restricted bootloader, which usually makes lives of the custom ROM modding community harder.
While in the case of the wonky GPS signal ASUS just removed the spec from its official listing, presumably until it looks into the issue, with the locked bootloader it chose to tease us with the enigmatic Facebook post: "
Official statement on bootloader for the Prime coming in a bit. Hang on tight guys. In the mean time, relax.
"
Oh, the teething problems, they provide an endless supply of topics for us tech bloggers, but for the owners of the Asus Transformer Prime the Facebook-induced suspense must be a killer.